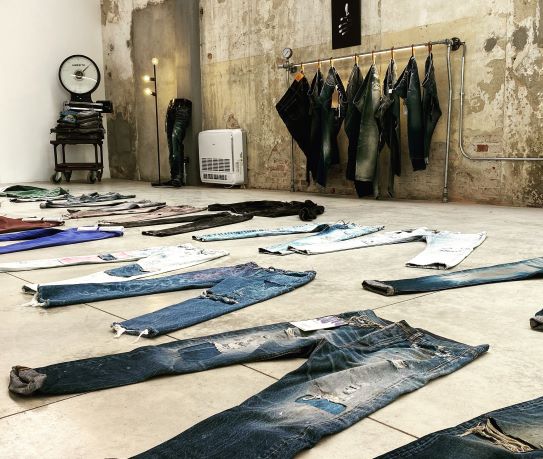 As its latest step on its sustainable path, the Italian company joins the joint network of stakeholders to actively support sustainability and best practices in the industry.
With its 30 years of experience in research and chemical application in the textile and fashion sector, Officina+39 has carried out the advancement of environmentally-friendly chemicals and processes. The achievement of becoming a Bluesign partner confirms a long-standing pledge to minimise environmental impacts by envisioning and developing forefront solutions and technologies that reduce the use of energy and hazardous chemicals, while increasing waste recycling and water conservation.
The company will work to ensure responsible use of resources and to guarantee the highest possible degree of consumer protection.
"We always say that going green is our passion," says Andrea Venier, Officina+39 managing director. "But it's more than that: it is our first goal. Supporting the development of a better industry and preserving the world housing us all is extremely important to us and this partnership is a huge new step towards what we hope will be a shared change for good."
Officina+39 has recently extended its commitment to innovation to its own headquarters too, by moving to a brand new facility in Biella, Italy. The move has allowed the company to deliver an eco-conscious range of chemical specialities, dyestuffs and pigments for the denim and garment industries as well as selected ecocompatible chemical auxiliaries and innovative processes – each one developed in compliance with rigorous safety and quality standards.
Officina+39 is using a number of technologies to boost its sustainable footprint. Aqualess Mission aims to reduce water in manufacturing operations. It features three cutting-edge laundry products for one innovative process that, if compared to traditional treatments, allows for water consumption savings up to 75% as it reduces the overall water usage from an average of 52 litres to 12.5 for a pair of jeans.
Reycrom is another technology that transforms textile waste into coloured powder dyestuffs. Its full range of pigment powders is obtained through a cutting-edge upcycling process that involves textile fibres from used clothing and manufacturing waste for dyeing and printing applications.