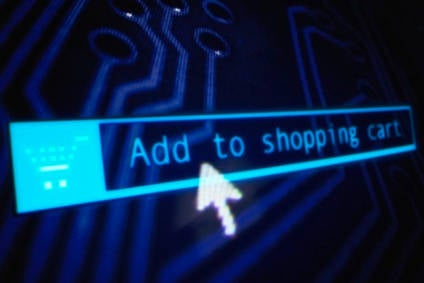 UK online spend is set to reach GBP75bn (US$98.4bn) by 2024, a new report has found, as shoppers continue to shift away from visiting physical stores and gravitate towards the convenience of digital channels.
According to data and analytics company GlobalData, online spend is estimated to grow by 30.4% over the next five years.
The 'UK Online Retailing 2019-2024' report also found the online channel is forecast to account for 19.8% of UK retail spend by 2024, with clothing and footwear remaining the largest product sector as retailers continue to provide a seamless online shopping experience.
"Clothing specialists continue to develop their online proposition with many players now offering easy to use credit options like Clearpay and Klarna's buy now, pay later, driving online conversion and giving shoppers another reason to choose the online channel over stores," explains Sofie Willmott, lead retail analyst at GlobalData.
Often first to market with tech developments, Asos last week launched its 'See my fit' augmented reality tool, which enables browsers to view selected items of clothing on different size models to help with purchase decisions and potentially reduce return rates.
Despite the online channel making up only a small proportion of the food and grocery market (7.3% in 2019), this sector will be the biggest contributor in terms of online value growth over the next five years, rising GBP5bn to reach GBP16.2bn, making it the second-largest product category behind clothing and footwear, the report found.
And although just over one-third of UK online shoppers have purchased food and grocery online in the past 12 months, compared to almost two thirds that have bought clothing and footwear online, food spend is set to rise sharply as shoppers continue to seek convenience, become more comfortable buying a wider range of items and grocers improve fulfillment times.
"As growth in physical store sales continues to elude many retailers, particularly in non-food product sectors, investment should be focused online to ensure websites and fulfillment options are constantly improved, in order to remain competitive," Willmott concludes.