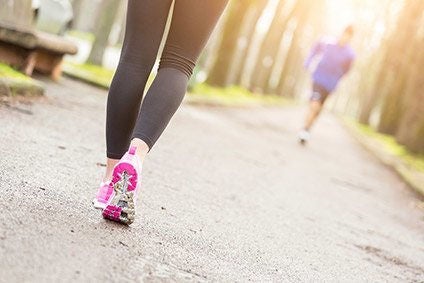 Lyst.co.uk, the global fashion search platform, has revealed searches for activewear items have jumped 59% since the beginning of the year as consumers look to meet New Year's fitness resolutions.
"Sculpting" leggings are the most wanted workout bottoms and eco-conscious activewear is one of the biggest trends we can expect to see more of in 2020, with "sustainable activewear" searches up 151% compared to the previous year.
Consumers are increasingly on the lookout for activewear that has evolved into balancing functionality with fashion. Searches for leggings with pockets are up 180% over the past three months while searches for "zip leggings" have risen by 76%.
The rise of yoga culture over the last two years has resulted in a 42% increase in the number of yoga-related products sold through Lyst. More than 32% of activewear shoppers on Lyst opt for colours when buying yoga wear pieces.
On average, 35 pairs of leggings are bought every hour on Lyst, while the average cost has increased 17% year on year.
The full report can be found here.
According to GlobalData, the global athleisure market is forecast to rise by 9% in 2019 and will continue to outperform the total clothing and footwear market beyond 2023, driven by consumer desire for a multifunctional wardrobe.
Honor Strachan, the principal retail analyst at GlobalData, says: "Over the next five years, the sportswear market will be one of the leading retail sectors. Activewear brands are selling consumers a lifestyle and fashion retailers are leveraging their style credentials to produce affordable fitness ranges to sell alongside core casual and formalwear collections."
Earlier this week, Marks & Spencer launched Goodmove, its new dedicated activewear range — in an apparent nod to the recent growth of the athleisure market.