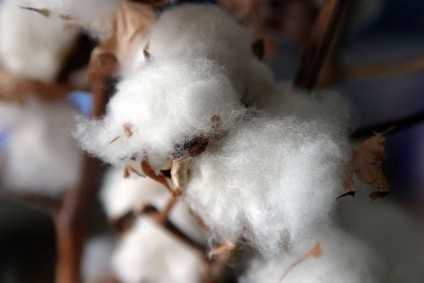 Organic cotton production increased 31% in the 2018/2019 harvest year, with estimates for this year at around 10% growth, new data shows.
Last year was the second-largest harvest on record after 2009/10, according to Textile Exchange's 2020 Organic Cotton Market report. While facilities certified to leading voluntary organic textile standards grew significantly between 2018 and 2019; by 48% for the Organic Content Standard (OCS) and 35% for the Global Organic Textile Standard (GOTS).
Although the number of countries growing organic cotton remained the same last year, the list changed slightly, with Senegal temporarily dropping out of certification, and Pakistan joining the line up with its first harvest of certified production in 2018/19. The top seven countries producing organic cotton remained the same, although Tanzania jumped marginally ahead of the US as the sixth biggest producer.
According to report findings, 97% of global organic cotton is produced in seven countries: India (51%), China (17%), Kyrgyzstan (10%), Turkey (10%), Tajikistan (5%), Tanzania (2%), and the US (2%).
The results show 222,134 farmers grew 239,787 metric tons of organic cotton in 19 countries on 418,935 hectares. In addition, 55,833 hectares of cotton-growing land were in-conversion to organic, with India and Pakistan leading the way, followed by Turkey, Greece, and Tajikistan.
"We, as an industry, need to cross the threshold from minimizing harm to maximizing positive impacts," says La Rhea Pepper, managing director for Textile Exchange. "This means stronger investments in building soils, ecosystems, and biodiversity. We need to truly embrace and support regenerative practices in order to deliver to the promise of a world transformed."
Looking to the future, pre-Covid estimates show that organic cotton production will grow by a further 10% in 2019/20.
"The next few months will no-doubt unveil challenges that businesses are enduring, and it will be no different for cotton farmers as the unpredictability will impact the next growing cycle," Textile Exchange says. "The future will require increased transparency and sharing of the risks and rewards as we collectively aspire to 'Climate Action' as well as the other 16 UN Sustainable Development Goals. Communication, trust, and commitment will be essential."