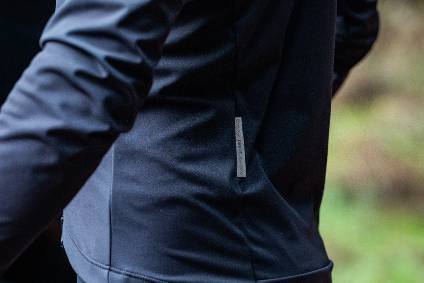 Cycling apparel company Ornot clams it is the first to market with a new knit Polartec NeoShell fabric technology that provides the light, stretchy, breathable comfort of a waterproof fabric.
By engineering optimal pore size and placement, NeoShell releases heat and perspiration without high pressure build-up. Continuous air exchange enhances natural thermoregulation, while still providing the needed protection from all outside elements.
"We set out to make a really good cycling jacket. Not necessarily a rain jacket, but one that would perform all day, in a wide variety of temperatures. It had to be light, breathable, stretchy, wind blocking, water resistant and couldn't flap in the wind," the firm explains.
"We were 95% set on a softshell fabric until our friends at Polartec introduced this new iteration of their popular NeoShell breathable waterproof. The knit face and backer enable the stretchiest, most breathable waterproof fabric we have ever experienced."
The jacket, manufactured in California, retails at US$210.