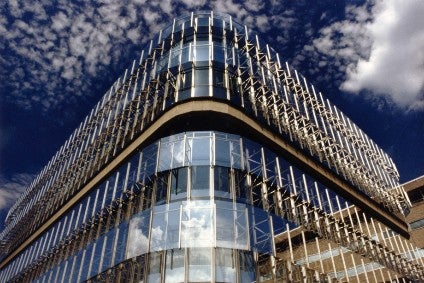 Fashion for Good, a global initiative trying to make fashion more sustainable, is partnering with German e-commerce giant Otto Group in a move that underlines their shared commitment to a more circular apparel industry.
Launched in March 2017 by C&A Foundation, the corporate foundation affiliated with global retailer C&A, Fashion for Good is an industry-wide call for collaboration to help brands, retailers and manufacturers find more innovative and sustainable ways of producing fashion.
Stella McCartney was previously the most recent name to commit to the programme's innovation agenda, joining industry heavyweights PVH Corp, owner of brands including Tommy Hilfiger and Calvin Klein, adidas, C&A, Galeries Lafayette, Kering, Target and Zalando.
The programme has so far supported 40 innovations across raw materials, cut-make-trim, wet processing and end-of use, and most recently revealed plans to open a museum next month to showcase more than 50 innovations on the verge of disrupting the fashion industry.
Today, it includes 123 major companies and is present in over 30 countries in Europe, North and South America, and Asia. Otto Group, Otto and Bonprix will be part of Fashion for Good's selection process with innovators, defining focus areas and providing expertise and mentorship to the start-ups. They will gain specialised scouting and screening support, as well as preferential access to market-ready innovations through Fashion for Good's extensive network.
"In the age of digitisation, we are convinced that an innovation-driven sustainability approach in particular will help us to solve the major environmental and social problems of our time," says Alexander Birken, chairman of Otto Group's executive board. "By becoming a partner of Fashion for Good, we want to work towards this goal together with others and search for solutions. One thing is very important here: the implementation, which means getting started. We want to continue to push the limits in the field of sustainability, because responsible action has been an integral part of our DNA for decades."
With its Sustainability Strategy 2020, Otto Group focuses on conserving resources when extracting and processing raw materials like cotton, ensuring compliance with social standards at suppliers and improving its carbon footprint. Looking beyond 2020, the company is working on new targets, in which the United Nations' global sustainability goals, the Sustainable Development Goals (SDGs), will play an important role.
Katrin Ley, managing director of Fashion for Good, adds: "We are very pleased to welcome Otto Group and its companies Otto and Bonprix to the Fashion for Good Innovation Platform. Fashion for Good pioneers pre-competitive collaboration for innovation. And we now come to a large group of corporate partners across a broad range of market segments, all deeply committed to drive the scale-up of innovative technologies together."