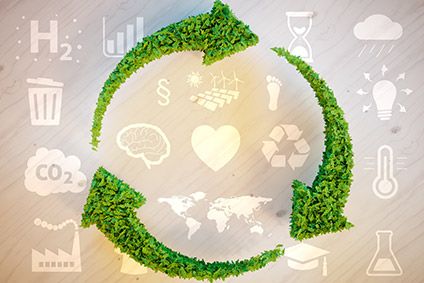 A year after its foundation, the Outdoor Retailer Climate Commitment (ORCC) says seven of its ten members reduced their CO2 emissions in Scope 1 and Scope 2 by an average of 45% in total compared to 2019.
Six members have joined the Science Based Target Initiative (SBTi) or are in the process of doing so. In addition, the initiative has announced that it will be integrated into the European Outdoor Group, the outdoor industry's trade association.
The ORCC was founded in September 2021 as an initiative of European outdoor retailers and today comprises ten members representing a total of 10% of the European outdoor trade. Retailers with headquarters in Germany, Belgium, Italy and Great Britain and stores in all European countries, have come together to take responsibility for more climate protection and to work towards achieving the Paris climate goals with targeted measures.
Some results include:
Seven of the ten members reduced their CO2 emissions in Scope 1 and Scope 2 by an average of 45% in total compared to 2019
Seven members measured their corporate carbon footprint for Scope 1, Scope 2 and Scope 3
Six members are following the Science Based Target Initiative (SBTi) methodology for setting their reduction targets, or are in the midst of preparing to do so
Three members have formulated specific targets to drive CO2 reductions in Scope 3 through supplier engagement. Two members are in the process of setting such targets and five companies are currently planning their formulation.
Matthias Gebhard, co-managing director of Bergfreunde and co-founder of the initiative, said: "Although all members of the ORCC are in close competition with each other, we are united by a deep desire to save our planet from climate catastrophe. Since this goal can only be achieved together, we founded this open network and set up a structured roadmap to support us in tackling this task. Now, after one year, it is evident that almost all ORCC members have done their homework for the first year and have at least completed the first step towards more climate protection."
For the coming year, the ORCC network has prioritised the following tasks:
Recruiting new members in order to further advance climate protection together.
Intensive exchange for optimising the recording of Scope 3 emissions
Increased measures to exert a targeted influence as an industry on more climate protection among suppliers and supply chains.
Members of the ORCC commit to measuring their carbon footprint based on the Greenhouse Gas Protocol Corporate Accounting and Reporting Standard, setting targets to reduce their emissions (e.g. using the Science Based Targets Initiative or equivalent targets), taking action to achieve the climate change targets set, and submitting a short annual progress report that is made publicly available. In addition to reducing self-generated emissions, the initiative also aims to have more influence on the entire value chain in the trade of its goods and to create more awareness for the development and supply of sustainable products.
Also this week, The European Outdoor Group (EOG) named a new President to lead the EOG Board. Matt Gowar of Equip Outdoor Technologies has been confirmed in the role at the EOG's Extraordinary General Assembly (EGA). Gowar immediately succeeds outgoing EOG President Mark Held, whose second term has concluded. The change marks the end of Mark's formal involvement with the EOG, the organisation which he helped to found in 2003, and led as General Secretary until the end of 2018. At the EGA, it was also confirmed that Paolo Bordin of AKU is the new EOG Vice President, replacing Matt Gowar in that role.