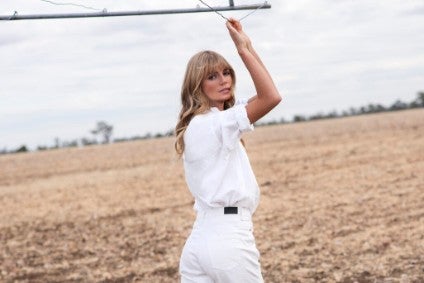 Australian denim brand Outland Denim is to open its Cambodian manufacturing facilities to other brands and establish an in-house standard for sustainability.
Newly rebranded under the name Maeka, the manufacturing operations in Cambodia consist of two facilities. The first is a full-scale cut, sew and finishing production house, and the second is a recently opened laundry and processing facility, which offers water and energy reducing technologies alongside organic washing processes.
"Our garments are made in our very own production and finishing facilities, which allows us a degree of operational agility, security and traceability above those brands who outsource their manufacturing," Outland Denim says in its first annual Sustainability Report.
"The ownership of our first tier manufacturing operations in Cambodia, in addition to our head office in Australia, also puts Outland Denim in a unique place to manage its environmental, social, cultural and economic impact. This vertical integration gives us greater control over our product, our supply chain stewardship, our brand image and ultimately our impact."
Global fashion label Karen Walker is the first to begin working with Maeka, with product already in development.
CEO James Bartle tells just-style the move will essentially mean that Outland Denim will act like a client of Maeka, in that it will book in production with Maeka like any other brand client would.
"We are committed to producing in a way that minimises our negative impact on power usage, water consumption and chemical usage while maximising our potential to make a positive impact through the world's most progressive social empowerment agenda for a fashion brand," Outland Denim adds in the report.
As Australia's first Certified B Corporation denim brand, the company has also developed the Maeka Standard certification, which will also be available to other brands – with all garments made in the Maeka facilities bearing its stamp.
"In producing garments for other labels, we aim to alleviate unnecessary doubling up of intellectual capital and infrastructure with their associated costs while making the segue into sustainable manufacturing a more streamlined process for brands desiring to make this transition," it says.
Meanwhile, the company has also outlined plans to move from two full seasonal collections per year to six small, capsule collections and expand into new garment categories. These products will be available directly to the consumer as well as to Outland Denim's wholesale clients, which include Nordstrom, David Jones and Bloomingdales.
The shift is designed to support retailers by offering a shorter lead time from design to delivery, minimise the risks associated with long lead forecasting, minimise dead stock, and offer newness to consumers with a considered approach.
"The Outland Denim team in Australia has the unique ability to connect on a daily basis with the local leadership team in Cambodia, to schedule the production calendar and ensure realistic timeframes are calculated. We believe the capsule collections will result in a more consistent workflow, giving more structure to the working week of our employees and ultimately allowing more consistent training and education programmes to be incorporated."
Sustainability highlights
The changes coincide with the release of the brand's first annual Sustainability Report.
Measured by weight, 93% of the raw materials used by Outland Denim in the past 12 months were natural in nature, while 19.81% of the brand patches were made of jacron paper, a cellulose-based paper material with a leather-like look. Moving forward, it has committed to transition all leather patches to jacron paper over the course of the next year.
Other achievements set out in the report include:
750 people, including staff and household members, have benefited from stable employment with the unique social enterprise business model, and 85% of formerly at-risk staff report a reduced level of risk to exploitation after six months of employment at Outland Denim.
Up to 86% less water, 57% less energy, and 83% less chemicals are used in the Outland denim wash and finishing process, Ozone.
94% direct supply chain traceability that has also met strict social and environmental criteria.
The newly launched Amy jean in Former is said to be the most sustainable vintage-wash denim on the market.
250kg of biodegradable cassava bags replaced plastic poly bags for international transport of garments.
Outland Denim has launched an onsite Health Clinic & Education Centre based in its production facilities in Cambodia.