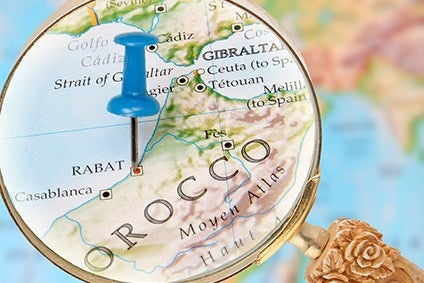 Pakistan and Morocco have concluded their second round of bilateral talks, including discussions on enhancing trade ties.
Attended by Pakistan foreign minister, Makhdoom Shah Mahmood Qureshi, advisor to the Prime Minister for commerce, textile, industry and production, and investment, the talks focused on the entire gamut of bilateral relations including political, economic, commercial, security and people-to-people ties. Various facets of on-going cooperation, and ways to further deepen mutually beneficial engagement were also discussed, such as enhancement of trade ties, visa facilitation, business, cultural and educational exchanges and defence cooperation.
Ambassador Abdelkader EL Ansari, from the Moroccan Ministry of Foreign Affairs, and additional secretary (Africa), Ministry of Foreign Affairs, Ali Ahmed Arain, were also amongst those in attendance at the event in Islamabad from 6-8 February.
The two countries do not currently benefit from a Free Trade Agreement (FTA). Apparel exports from Morocco currently enjoy duty-free access to the US through the US-Morocco FTA and the European Union (EU) through the Euro-Mediterranean Economic Partnership Agreement. It also has an FTA with Canada.
Pakistan, meanwhile, does not benefit from any FTAs but has TPAs with Canada, Japan, and the EU.
"Pakistan and Morocco have a long-standing friendship premised on mutual goodwill, mutual respect and shared perceptions on matters of common concern," the Pakistan Foreign Office said in a statement. "Pakistan views Morocco as an important African partner."
In-line with the vision of Prime Minister Imran Khan, Pakistan has embarked on an 'Engage Africa Policy' that seeks to deepen engagement, particularly in the realm of trade and economic cooperation, with the country's African partners. The bilateral talks with Morocco was another step in this direction.