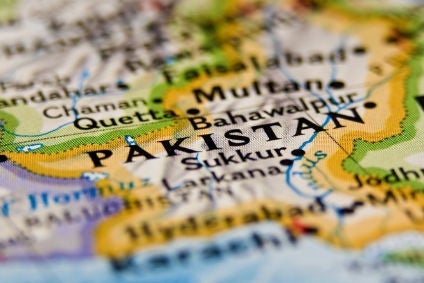 Pakistan has reported a 1.19% jump in its total textile exports to US$7.8bn for the seven months to January.
According to data from the Pakistan Bureau of Statistics (PBS), readymade garment exports – which fall under the textile category – grew 2.26% to US$1.5bn for the July to January period. Knitwear exports rose 11.5% to US$1.7bn during the same seven-months.
For January alone, the textile category reported export growth of 8% to US$1.17bn. Local press, citing Mirza Ikhtiar Baig, senior vice president of the Federation of Pakistan Chambers of Commerce and Industry (FPCCI), attributed the export rise to easing duties on raw materials' imports which gave impetus to the industry.
Ready-made garment exports for January were up 9.9% to US$256m, and knitwear exports rose 16% to US$248.6m.
Textiles and apparel contribute nearly 70% to Pakistan's total export earnings. According to an overview of the country on the re:source by just-style strategic sourcing tool, Pakistan is the world's fourth-largest cotton producer, one of the world's largest cotton users, and the sixth largest textile exporter.
The country's current Textile Policy, which runs from 2015-2019, aims to double textile and clothing exports to US$26bn in 2019. Pakistan benefits from zero duty on exports to the EU under the GSP+ scheme – although business is hampered by safety/security issues and the sector faces mounting pressure from Asian competitors.