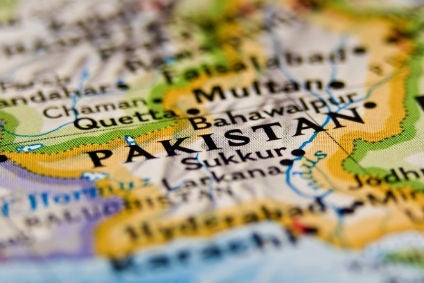 Pakistan's ready-made garment industry saw exports grow over 12% in the first half of the year, new figures show.
In the period July to December 2019, exports of ready-made garments amounted to US$1.41bn, representing an increase of 12.1% on exports of $1.26bn in the year-ago period, according to data from the Pakistan Bureau of Statistics.
Textile exports, meanwhile, were up 3.9% to $6.90bn from $6.64bn a year earlier. Pakistan also managed to export knitwear worth $1.59bn, representing a 7.6% increase year-on-year.
For the month of December, ready-made garment exports were up 7.6% to $256m, while textile exports edged up 0.36% to $1.14bn on the prior year.
Textiles and apparel, which benefit from plentiful raw materials, particularly cotton, and fabric inputs, account for most of Pakistan's export earnings, 40% of the labour force, 46% of manufacturing, and 67% of exports, with the US being the top in a diversified market.
The country is set to announce its current Textile Policy, which will run from 2020-2025.
Pakistan benefits from zero duty on exports to the EU under the GSP+ scheme – although business is hampered by safety/security issues and the sector faces mounting pressure from Asian competitors.