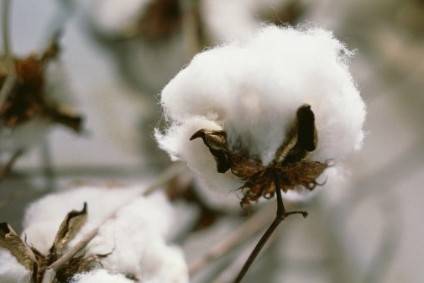 Pakistan denim manufacturer Soorty has partnered with WWF-Pakistan and the Department of Agriculture Extension, Balochistan to launch an initiative aimed at "driving an organic cotton revolution".
With support and input from the Laudes Foundation, the Soorty Organic Cotton Initiative (SOCI), aims to reach out to all the farmers from the district of Balochistan in the southwest to identify receptive communities looking to transform their small holdings into exclusively organic farmlands over the long term.
Soorty says it has a different take on organic farming, and, with the help of its partners, is using the project as a vehicle for community uplift.
"SOCI goes beyond just cultivating organic cotton," says Asad Soorty, director at Soorty Enterprises. "SOCI is about uplifting the farming families of this deprived region through higher income, better schooling and access to professional health services. It's about transforming the way cotton buying is conducted, by creating a blockchain-based transparent digital marketplace and traceability mechanism. This is our first foray into farming, and we're excited by the possibilities in front of us."
The use of organic cotton has acquired unique favour for the entire denim value chain – from retailers to brands, manufacturers, and consumers in recent years, Soorty says. The use of regenerative practices – with fewer, if any, chemicals, or fertilisers – to reap a rich and healthy crop isn't just environmentally conscious but making responsible practices mainstream and the sale of these crops also translates, directly, into more income for farmers and societies.
Senior director, WWF-Pakistan, Dr Masood Arshad, says the project has helped initiate organic cotton cultivation and its sourcing in the country, and the new initiative will help scale this. "The partnership will help accelerate organic cotton cultivation and will be a model for other local textile entities as well as international brands."
The first project to be implemented in the region is at Nall – a sub-division of Khuzdar District of Balochistan. People from this largely rural region rely heavily on income from agriculture and husbandry to survive and basic government services like education, health and utilities are practically absent. Soorty will provide several health and education interventions to improve the quality of life for the locals.
The project is slated to bring an area of about 7,000 acres under organic cultivation producing over 17,000 metric tonnes of seed cotton and 6,000 metric tonnes of cotton lint over the next four years. In order to ensure the integrity of the organic cotton, Soorty is putting emphasis on blockchain-oriented transparency, tracking and traceability of its organic cotton along with rigorous and frequent GMO testing at every step of the chain.
Soorty's hope is that the project will prove itself over time, and lead to other organisations taking on more community-focused responsibilities.