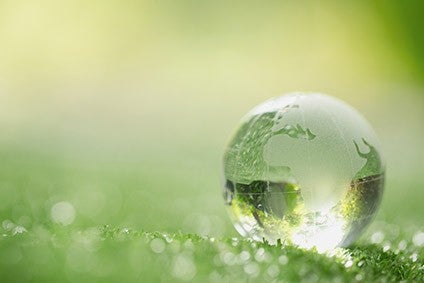 The decision by Pangaia provides further confirmation of the sustainable direction the brand is taking, reflecting its mission – to find innovative materials that promote biodiversity, eliminating petro-chemical products and supporting a positive future for the climate.
"The activewear sector generally uses materials with entirely petro-chemical origins, reflecting a need for significant benefits in moisture absorption and performance. However, the introduction of a greater number of bio-based materials means we've been able to replace fossil fuels with renewable resources. This is the choice we've made for Pangaia's Activewear 3.0 collection. Our partnership with Fulgar and the use of Evo yarn has enabled us to create a new generation of sustainable, high-performance activewear," says Amanda Parkes, chief innovation officer of The Pangaia.
Evo by Fulgar yarn is obtained from castor oil, a renewable and sustainable resource. The castor oil plant grows spontaneously in arid regions, does not require large amounts of water areas and does not take up land that where food crops can be grown. The biomass from which Evo by Fulgar is formed by castor oil seed and the monomers used in the polymerisation process are partially or totally derived from castor oil.
In all cases the yarn offers the characteristics of the finest quality nylon and is suitable for all textile applications, from sportswear to hosiery, as it is high-performance, very light, stretch and breathable. It dries quickly, is non-iron and boasts natural thermal and bacteriostatic properties.
Made of 99.99% Evo nylon and 30% Creora elastan, both of vegetable origin, the capsule is the brand's most bio-based proposal so far.
"We're very happy to be working once again side-by-side with Pangaia in its progress towards increasingly green collections, made possible by the properties of our ecological yarns. It's a significant recognition of our long-standing commitment to eco-sustainable research and development towards an ethical, circular and increasingly sustainable activewear supply chain," says Alan Garosi, head of marketing at Fulgar.
Earlier this year, Pangaia teamed with Japanese biotech startup, Spiber, to launch a sweatshirt made using Brewed Proteins fibres and organic cotton.