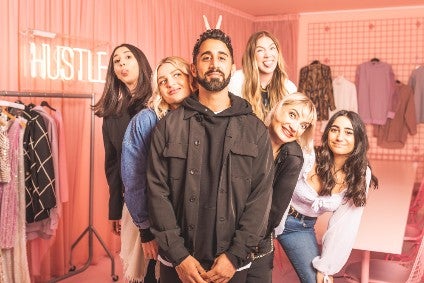 Passi founded Missguided in 2009, and Frasers Group says he was "the driving force behind what became one of the most popular online fashion destinations."
At the beginning of June, Frasers Group added the fast-fashion retailer to its roster as part of a US$25.2m deal.
The move came a day after Missguided fell into the hands of administrators Teneo who blamed the retailer's demise on increased supply chain costs, general cost inflation and softening consumer confidence in an increasingly competitive market.
While industry onlookers believed it came down to "lack of competitiveness with the likes of Shein and Boohoo".
Darcey Jupp, apparel analyst at GlobalData, told Just Style at the time of the collapse, she believed the move from Frasers Group to acquire the Missguided brand was a good one.
"Frasers Group will be taking a new direction with its acquisition of Missguided, as the value online retailer is a clear digression away from the group's typical sports and premium fascias. However, its purchase of the IP for just GBP20m is certainly a punt worth taking, particularly if Frasers can leverage its operational scale to recapture Missguided's young audience and make the brand competitive once again."
In a statement shared yesterday (14 June) with Just Style, Michael Murray, chief executive at Frasers Group commented regarding the appointment of Passi: "Missguided is a fantastic brand which, with the strength and scale of Frasers' platform and our operational excellence, is well-positioned for the future. Under Frasers' ownership, and with Nitin's partnership, Missguided has an exciting future ahead."
Passi added: "Frasers Group has an unrivalled platform and fantastic operational know-how, giving Missguided a solid foundation on which we can build a successful future. I am acutely aware of the impact Missguided's administration has had on our stakeholders and I am committed to rebuilding their trust."