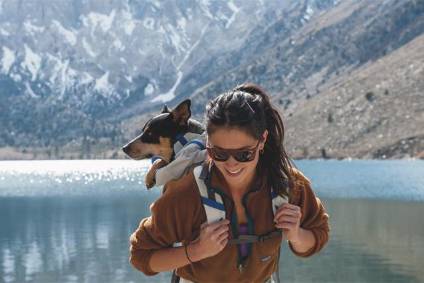 Patagonia has named Beth Thoren as its environmental action and initiatives director, EMEA to help the outdoor brand achieve its commitment to reach carbon neutrality by 2025, across the business and supply chain.
Thoren joins Patagonia from environmental NGO Client Earth where she served as deputy CEO. The organisation uses the power of the law to create systemic change: informing, implementing and enforcing the law, advising decision-makers on policy, building legal expertise, and ensuring citizens' access to the laws that defend them.
At Client Earth, Thoren oversaw the transformation from its move into Asia.
She will bring to Patagonia knowledge of how to use legal tools globally, alongside grassroots campaigning to drive systemic change.
"As we write the next chapter in our company's history, our mission will be central to every action we take," said recently appointed Patagonia CEO Ryan Gellert.
"Beth has played a pivotal role in some of the most crucial environmental challenges taking place today, as both an activist and leader. As Patagonia's EMEA environmental action and initiatives director, she will be instrumental in bringing strategic vision and galvanising our communities around the world, in the fight to save our home planet."
Gellert was named CEO of holding company Patagonia Works in September, with Jenna Johnson appointed to head of Patagonia Inc, where she will lead the company's apparel and equipment division.
The shake-up came two months after Rose Marcario stepped down as CEO after 12 years with the company.