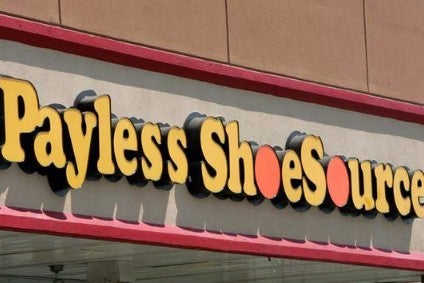 Footwear retailer Payless ShoeSource has emerged from Chapter 11 bankruptcy protection with a new executive management team, a pledge to strengthen relationships with vendors and suppliers, and a goal to return to the US.
Payless filed for Chapter 11 bankruptcy protection last February for the second time in less than two years, and has since closed all of its 2,587 stores across the US and Canada.
Post-bankruptcy, the company has a global retail footprint spanning Latin America, Southeast Asia, and the Middle East. In these territories, combined, Payless and its franchisees own and operate over 710 brick and mortar doors in over 30 countries.
Its new management team is led by CEO Jared Margolis, who previously served as president of the world's largest licensing agency CAA-GBG, a joint venture between accessories, footwear and apparel powerhouse Global Brands Group, and Creative Artists Agency, a leading entertainment and sports agency. Payless Latin America, the company's largest current business unit, will be led by Justo Fuentes, as Latam CEO.
Margolis says Payless will implement a new strategic plan to strengthen its relationship with vendors and suppliers, support its global franchise partners and deepen the trust of its customers.
On the agenda are plans for the Payless brand to collaborate with high-profile individuals and brands on exclusive product offerings, while the company is also considering new technologies to streamline and optimise the customer experience. This approach will apply across all distribution channels worldwide, it says.
"We intend to leverage Payless's existing infrastructure, which is best in class and already includes product design and development, distribution, marketing, and a strong relationship with major footwear manufacturers. Thus, providing the new Payless with the ability to be nimble, innovative, and to fast-track our biggest growth opportunity: the United States," adds Margolis.
Meanwhile, Fuentes says there are plans to build on Payless's success in the Latin American market.
"In the past year, we have implemented many new strategies to increase our market share and in-store footprint in the region, and in 2020 we are going to build upon this even further. This plan will include a strong digital component to allow an omnichannel approach to the Latin market, as well as several product strategies that will allow Latin consumers to continue seeing Payless as their primary source of high-quality, value-priced family footwear."
Founded in 1956, Payless is headquartered in Topeka, Kansas, and has 420 stores in Latin America and the US Virgin Islands, plus 290 franchisee stores in the Middle East, India, Indonesia, Thailand, Philippines and Africa.