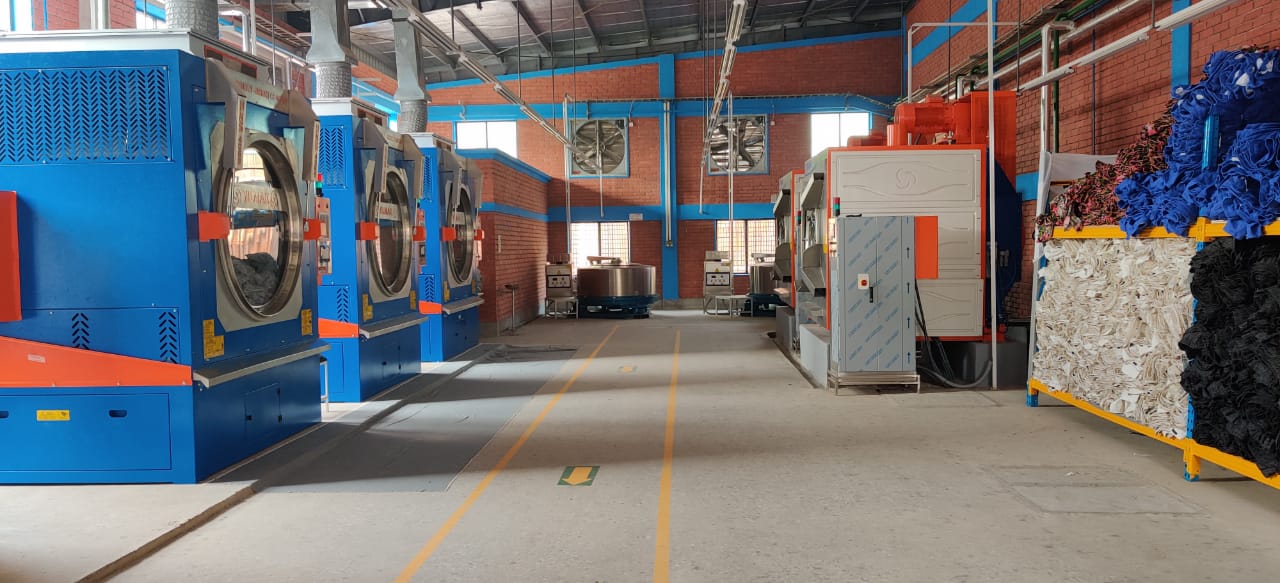 PDS Limited, the global fashion infrastructure company, announced the installation of the wash plant in partnership and funding from the Netherlands-based Good Fashion Fund.
The new wash plant that was installed at Progress Apparels Bangladesh Ltd, one of PDS' manufacturing subsidiaries in Bangladesh, includes two washing machines, three dryer machines, and two hydro machines with inverters. With this facility, Progress Apparels can now manage 90% of the current wash requirement in-house, translating into savings in transportation costs and production turnaround time resulting in operating efficiencies, said the company.
The facility manufactures bottoms (formal and casual), school wear, shorts,
and skirts for some of the leading retail brands across the globe. Progress Apparels is a LEED Gold certified green manufacturing facility, besides having a 100% RCS Accord, CT PAT, SMETA, WRAP, and Oeko-Tex certification.
The operations of the manufacturing facility are further enhanced by the rich design facilities that have made Progress Apparels a full service design-to-delivery partner to retailers and brands.
Speaking at the inauguration of the wash plant, Pallak Seth, vice-chairman of PDS Limited, said: "With over 20 years of experience in the apparel value chain, PDS has emerged as a preferred partner to over 200 of the leading retail brands across the world. As a conscientious corporate group and a partner to retailers, we are committed to fulfilling our responsibility towards our customers and the environment. Our partnership with the Good Fashion Fund is another example of PDS aiming to work with leading organisations that are focused on all that is good for the environment and good for the world."
Sanjay Jain, global CEO at PDS Limited, further added: "Our manufacturing business has developed operational excellence and turned profitable over the last year, contributing towards the bottom line of PDS. With this investment in the wash plant, we have not only equipped Progress Apparels to further amplify their capabilities in apparel manufacturing but also benefit from Good Fashion Fund's expertise in sustainable practices and implementation of best-in-class technologies."
The other partnering organisation, Good Fashion Fund, is an impact investment fund initiated by Laudes Foundation, aimed to drive systemic change in the textile & apparel industry, by financing the implementation of state-of-the art and disruptive
technologies and innovations delivering good fashion practices.
Last year in November, PDS chief executive Sanjay Kumar Jain spoke to Just Style exclusively and said the company was considering acquisitions that would offer manufacturing alliance partnership opportunities as a way of expanding its offering to existing customers.