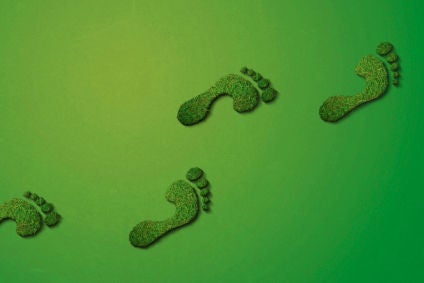 A tool has launched that claims to be the largest peer-to-peer comparison initiative for sourcing sustainable fibres and materials, while encouraging competition in accelerating change and driving a "race-to-the top".
Launched by non-profit Textile Exchange, the Material Change Index (MCI) tracks the apparel, footwear and home textile sector's sustainable sourcing progress, aligning with global efforts like the Sustainable Development Goals and the transition to a circular economy. It is a key component of the group's Corporate Fiber & Materials Benchmark (CFMB) programme, which enables participating companies to measure, manage and integrate a preferred fibre and materials strategy into their business.
Textile Exchange says the MCI is not just a benchmark to encourage a race-to-the-top but a tool for making improvements – all participants receive a scorecard for free, which provides a gap analysis and comparison of their results against companies in their market segment and against the sector average.
"The other important differentiator is that we collect quantified fiber "uptake" volumes through the survey," explains Liesl Truscott, European and materials strategy director. "We aggregate these and feed them into our Materials Impact Dashboard. This allows us to monitor overall progress in uptake of preferred fibers such as recycled and organic and associated impact – which is hugely valuable for the sector. We want to encourage more companies to report so we can get an even closer representation of the industry."
The Index was created, in part, through the participation of over 170 companies, including Inditex, Nike, H&M, Gap Inc and Adidas.
"With our new Climate+ strategy, Textile Exchange is the driving force for urgent climate action on textile fibre and materials," the company says on its website. "By benchmarking the industry and providing actionable tools for improvement, Textile Exchange is pushing a race to the top."
The framework follows a systematic approach to integrating preferred fibres and materials into business strategy. It is divided into three key areas:
Strategy and Integration – establishing corporate commitment and intent
Materials Portfolio – target setting, progress tracking and measuring impact
Materials Circularity – reducing and shifting consumption from virgin resources to reclaimed
Companies follow a self-assessment process intended to help identify the strengths and gaps where future progress can be made. All company submissions are reviewed by Textile Exchange for completeness, accuracy and consistency of data, and our process is externally assured by BSD Consulting in line with the Global Reporting Initiative (GRI) guidelines.
While the initiative is voluntary and companies will not be held to account for their commitments, Truscott says that as "the biggest reservoir" of company commitments to more sustainable fiber uptake – both publicly disclosed and confidential – there is certainly that ability to monitor progress and track success.
"At Textile Exchange we will be able to dig deep into any roadblocks or challenges for companies on reaching their goals. We don't wave big sticks but look for solutions. We want to make sure we understand why a company might not be on-track so we can help. We see our role as to set the bar at a stretch – and equip for success," Truscott says.
Companies will receive a confidential scorecard of their results and a position in the Material Change Index, enabling them to compare progress with peers and to transparently communicate performance and progress to stakeholders. By comparing their own year-on-year scores, as well as their scores against those achieved by the whole sector, companies can plan improvement efforts and prioritise action areas.
Of the accuracy of the data, Truscott explains: "No data is 100% accurate. The process of disclosing data [and] verifying it leads to better data. Data accuracy and methodologies evolve. We are committed to good data management and recognise there is always room for improvement… and we work with others in the industry to see improvement happen. What was considered best or leading practice yesterday will not be so tomorrow. We aim to support the improvement journey."