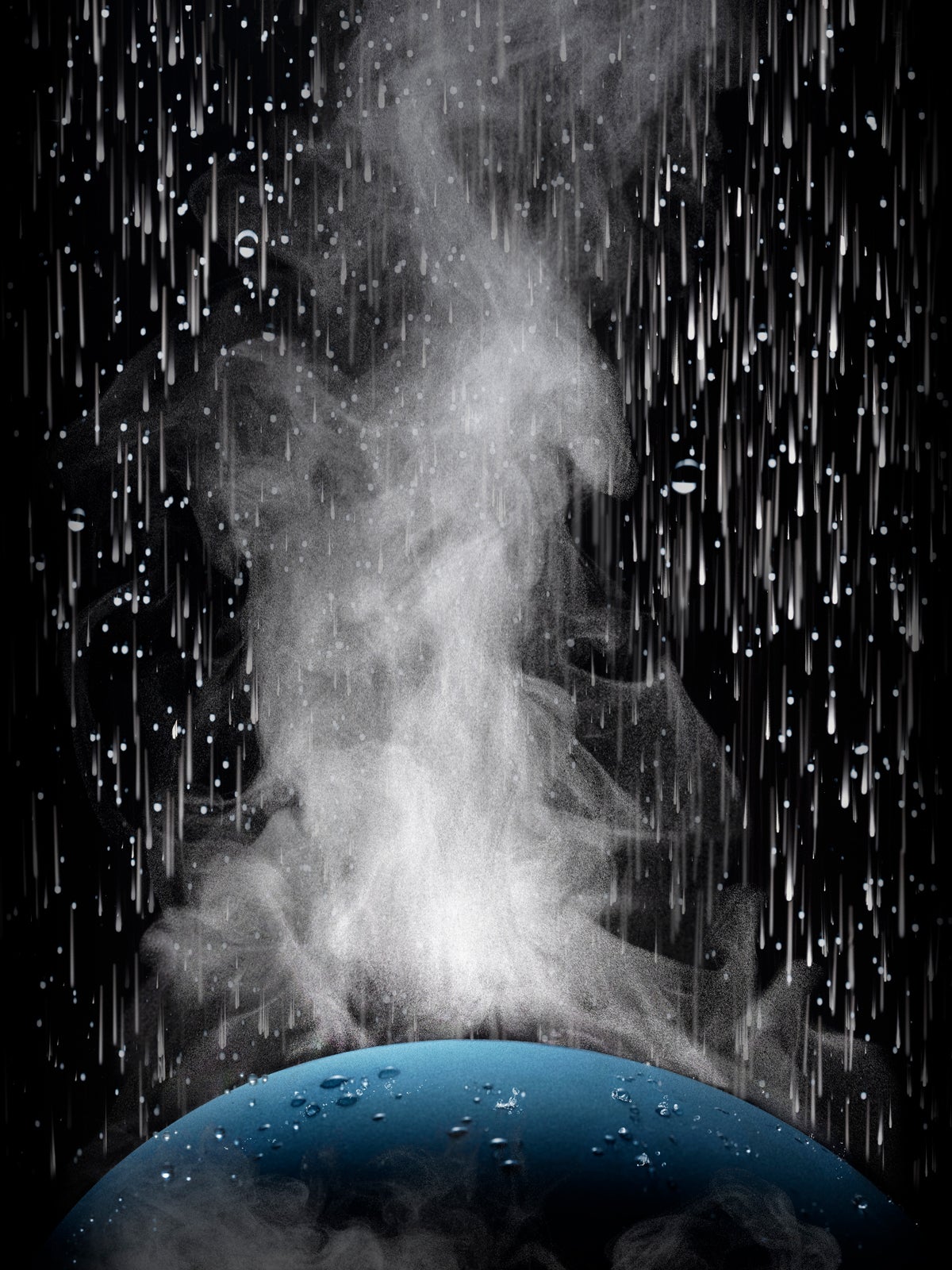 The launch by Polartec signifies the company's continued pivot to source living matter substitutes for petroleum-based products while increasing the efficiency and performance of fabrics and materials.
The advanced monolithic membrane of Polartec Power Shield is made from a combination of plant-based and non-PFAS materials, and achieves what it describes as an industry-leading combination of waterproofness, windproofness, long-lasting breathability, high durability, and comfortable stretch. Constructed for a wide range of solutions, Polartec says its Power Shield is the most capable and versatile waterproof breathable technology to date in the company's fabric portfolio, and the latest addition to the company's complete conversion to non-PFAS alternatives across its entire range of fabrics.
"With the launch of Power Shield, we're reinforcing Polartec's expanded capabilities of breathable and waterproof solutions – from expedition grade durability to fashion-forward hand and drape – while also pioneering the use of bio content to achieve these remarkable functionalities. We're proud to launch a proprietary solution constructed from all non-PFAS polymers and plant-based building blocks that do not compete with human food sources. It is our commitment to reduce reliance on petroleum while producing a membrane that offers greater water-resistance performance than we've ever brought to market," said Polartec president, Steve Layton.
Ramesh Kesh, senior vice president, research, sustainability, and textile development at parent company Milliken, added: "At the centre of Polartec Power Shield's revolutionary functionality is a major advancement in membrane technology. The highly durable monolithic membrane is a barrier specifically engineered to be impermeable to outside weather, while transporting moisture vapor from skin-to-surface via molecular diffusion."
The end result is Polartec's first-ever waterproof fabric to test greater than 20,000 mm in the Hydrostatic Pressure Test for Waterproofness and 20,000 g/m2/24h Moisture Vapor Transmission Rating for Breathability. The advancement and versatility pairs with a wide range of fabrics: from supple stretch to bombproof wovens, to low-snag and high-stretch knits. The all-new Polartec Power Shield brings a soft hand and tough barrier to outside rain and snow that is incorruptible over time. Polartec Power Shield is available in six variations of face and backing fabrics – in both knits and wovens – and will debut in market-ready products offering a range of capabilities from city to summit beginning autumn 2023.