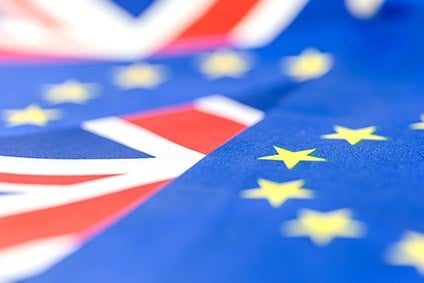 The thematic report titled 'The Impact of Brexit on Apparel' outlines the effects of the UK agreeing the terms of its departure from the EU bloc in December 2020, on the apparel sector.
It says there has been a colossal impact on apparel supply chains, with UK-based retailers that have multi-country supply chains being more affected by Brexit than ones with "simpler UK-specific supply chains."
Challenges include trade tariffs, the movement of goods, changes in the labour market and general repercussions relating to consumer attitudes and buying behaviour across the region.
Despite this, there are opportunities to be had for retailers in the UK, the report says, and areas such as M&A and potential new trade agreements should be explored.
Potential mergers and acquisitions (M&As)
How well do you
really

know your competitors?

Access the most comprehensive Company Profiles on the market, powered by GlobalData. Save hours of research. Gain competitive edge.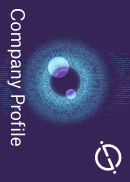 Company Profile – free sample
Thank you!
Your download email will arrive shortly
Not ready to buy yet? Download a free sample
We are confident about the unique quality of our Company Profiles. However, we want you to make the most beneficial decision for your business, so we offer a free sample that you can download by submitting the below form
By GlobalData
Apparel retailers can use M&As as a way to secure their established presence in EU markets, while also using them as a method to accelerate access to markets outside of the EU.
New trade agreements
Brexit has allowed the UK to explore new avenues for trade as it is now free to sign trade agreements with countries outside of the EU and find new sourcing partners which can supply goods at a cheaper cost. For example, in September 2020, the UK announced a new free trade agreement with Japan (UK-Japan CEPA), which alongside allowing free movement of goods, is also self-declared to be an important stepping stone towards the UK joining the Trans-Pacific Partnership (TPP).
In February 2021, the UK Government announced that it formally applied to join the CPTPP, and the accession process finally began on 2 June 2021. One of the UK's top priorities is to launch trade negotiations with the US, Australia, and New Zealand, indicating its interest in greater integration into the Asian-American bloc.
On 15 June 2021, the UK government announced that it had reached a trade agreement with Australia – although the final deal has not yet been signed off and implemented.
On the US-UK front, though there are some smaller deals that have already been signed off, a comprehensive US-UK trade deal is still a work-in-progress, as is the case with New Zealand.
The UK also had to clarify its trading relationship with the EU – its largest and closest trading partner. After months of negotiations, both parties eventually agreed on a UK-EU trade deal that came into effect on 1 May 2021. The deal prevents any additional tariffs and quotas from being introduced and therefore helps protect retailers from increased trading costs.
Duty-free shopping
Brexit has benefited duty-free retailers across the UK and the EU as from January 2021, passengers travelling from the UK to the EU can make duty-free purchases, bringing the UK's duty-free approach to the EU in line with the rest of the world.
At the same time, the declining value of the British Pound means that passengers travelling to the UK will find it cheaper to shop in the country. However, retailers will not be able to fully reap these benefits until all Covid-19-related international travel restrictions are lifted.
On the other hand, in a bid to bring its duty and tax systems in line with international practices, the UK Treasury announced its decision to end two schemes that provide VAT-free shopping for tourists in September 2020. Previously, all non-EU visitors travelling to the UK were eligible to reclaim 20% VAT paid on purchases such as clothes and jewellery, providing an incentive for travellers to shop in the UK. According to Condor Ferries, in July 2019 alone, (before Covid-19 induced travel restrictions were present), international tourists spent over EUR2.9 billion (US$3.3bn) during their summer vacations to the UK.
The UK government's decision to end VAT-free shopping will impact UK-based luxury retailers such as Burberry, and Harrods in particular. In response to the Treasury's decision, Burberry's CFO and operating officer, Julie Brown, said, the retailer would lose its "home court advantage" and be more exposed to competition from fellow luxury retailers in Paris and Milan. Retailers such as Selfridges, Chanel, and Burberry also warned the UK government that cutting the VAT relief for tourists could result in lost investments of around GBP1bn ($1.3bn).
Maximising Brexit-linked opportunities
Apparel retailers based in the UK should take the uncertainty surrounding Brexit and Covid-19 as an opportunity to rethink their supply-chain strategies and operations, in a bid to build greater flexibility into their investment and transition plan.
Prior to Brexit, UK-based apparel retailers and manufacturers relied on the free market's borderless access to conduct business across Europe. Germany, Republic of Ireland and France are the largest markets for textile and clothing exports from the UK, according to World Bank and World Trade Organization estimates. The UK must make sure that stakeholders in the country remain competitive in the broader market.
According to the rules set out by HMRC in Chapter 62, as of December 2020, for any item of apparel and clothing accessories (not knitted or crocheted) to gain 'country of origin' status, they must undergo making up (such as cutting and stitching) preceded by printing accompanied by at least two preparatory finishing operations (such as scouring and bleaching), if materials used in manufacturing are sourced from developed countries. This follows the WTO rules of 'double transformation' to secure changed origin.
For items imported from least developed countries (LDCs) "manufacture from fabric", also known as a 'single transformation', is permissible. This will help apparel retailers to seamlessly source from key locations such as Bangladesh, Cambodia, India, Vietnam, and Sri Lanka. Countries like Bangladesh and Cambodia are expecting continued preferential treatment with regards to zero or low tariffs for textile exports. The UK-Vietnam free trade agreement (UKVFTA), which was implemented on 1 May 2021, waives customs duties on imports from Vietnam. Similarly, India is looking at better conditions for trade with the UK as it is in talks to sign a Free Trade Agreement (FTA) which gives it the ability to negotiate lower tariffs and higher volumes.
Brexit has led apparel retailers to consider moving operations for EU countries to outside of the UK to avoid new taxes and tariffs. This includes obtaining a new business address, opening warehouses and fulfilment centres, and shifting routes for supply chains.
ASOS anticipated the difficulties and opened a warehouse in Berlin in 2019 as part of its international expansion strategy to service customers across Europe. The UK-based direct-to-consumer sports brand Gymshark is looking at international growth by adding distribution centres across Europe to provide uninterrupted services amid Brexit disruptions. In February 2020, it opened a warehouse in Belgium in partnership with logistics company Bleckmann.
Smaller retailers are also making changes. However, they often do not have the capital, capability or in many cases a large enough customer base to warrant building an entire warehouse facility in foreign countries and thus face more difficulties. Also, they may find it difficult to find qualified people to advise on requirements for exporting under the new tariffs and VAT schemes. Partnerships with established logistics and warehousing companies that could look after supply chain operations is a viable solution for small and medium-sized businesses.
The next steps
Review sourcing strategies: Retailers must explore new onshore supplier bases and local channels to ensure reliable and cost-effective supply chains. By doing so, retailers can also avoid short-term risks that arise as a result of changes in currencies and commodity prices.
Revisit footprint: Retailers must optimise their manufacturing and logistics footprints, re-evaluate the scope and timing of investments, reallocate production in business interest, and invest in digital technologies and advanced analytics tools. This will allow them to use data to make informed decisions based on contemporary market dynamics.
Inventory management: In the short-term, retailers need to adapt their inventory management methods to maintain safety stocks and ensure business continuity during these market uncertainties. In the medium to long term, retailers will need to reassess their safety-stock levels as they build new operating conditions to cater to their dynamic needs.
Demand forecasting: Retailers need to align their forecasting capabilities to predict and manage the impact of demand changes on their inventory levels. They must emphasise flexibility to cope with demand fluctuations by adopting strategies such as outsourcing.
Align product portfolio: Some retailers will also need to brace themselves to adjust their R&D strategies to manage changes in product specifications. The changes might be triggered by Brexit-related regulatory changes or by changing consumer requirements.
Click here to access the report in full. 
An earlier report assessing the sector between 2020-2025 says Brexit, Covid-19 and an ageing population will continue to challenge the growth of the clothing sector in the UK over the next year, with the tightening of purse strings across the population and the focus shifting away from non-essential spend.