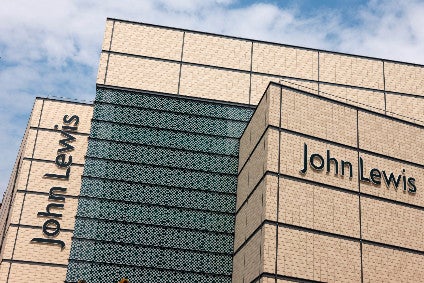 The John Lewis Partnership's new chairman Sharon White has warned of possible job losses and store closures during what she says marks the "most challenging period" in its 156-year history.
Addressing the retailer's staff council in a speech that was leaked to The Guardian newspaper, White, who succeeded Sir Charlie Mayfield this month, said the Partnership faces some "difficult decisions about stores and about jobs."
She added "there was no "silver bullet" that would revive the company's fortunes amid a sea change in shopping habits," according to a report published by the newspaper which also cited White as noting the "surest way to succeed was to 'double down' on the partnership's ethical business model that puts people before profit."
White's comments come a month after the Partnership reported a drop in sales during the key Christmas trading period, warned full-year profit will be "significantly" lower than last year, and announced the departure of managing director Paula Nickolds.
Nickolds was set to transition to the newly created role of executive director, brand, following the merger of the group's two businesses under one executive team.
The 'Future Partnership' plan, which will save around GBP100m (US$122.8m) "over time" and "speed up decision making," was due to take effect on from Monday (3 February), merging John Lewis & Partners with Waitrose & Partners.
In its most recent move, the Partnership has appointed Nina Bhatia as executive director, strategy and commercial development. She joins the business from Hive, one of Europe's largest connected home businesses and part of Centrica, where she served as managing director.
Bhatia will join on 17 February, reporting to White as a member of the new executive team.