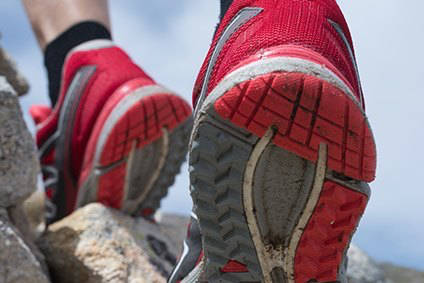 A unit of Taiwan's Pou Chen Corp, one of the world's largest manufacturers of branded athletic and casual footwear with customers including Nike and Adidas, has been ordered to halt operations at its Vietnamese production unit over concerns at how it is handling social distancing measures, local media say.
Pouyen Vietnam was ordered to stop production for two days from 14 April, after failing to meet rules on social distancing to prevent the spread of the coronavirus in the country, according to Tuoi Tre newspaper.
As of 13 April, Vietnam's total coronavirus cases stood at 265 with no deaths.
"The suspension of Pouyuen Vietnam is necessary to ensure public health as well as the operations of the company," Nguyen Thanh Phong, chairman of People´s Committee of Ho Chi Minh City, was quoted as saying.
Pouyen is reported to have about 70,000 employees and has struggled to ensure its workers keep a safe distance from one another.
Pou Chen Corp was unable to return a request for comment at the time of going to press.