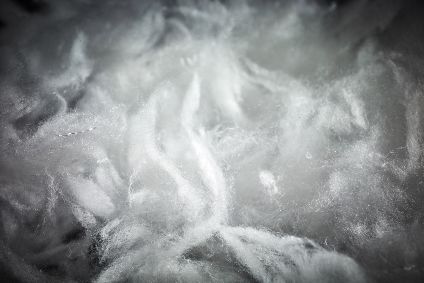 Performance fabric specialist PrimaLoft has launched a new version of its best-selling ThermoPlume down alternative insulation that is now both 100% synthetic and made entirely out of post-consumer recycled materials.
"To achieve the same level of comfort and warmth in a completely recycled version is a logical next step in our Relentlessly Responsible approach to elevates both sustainability and performance through innovation," says Mike Joyce, president and CEO at PrimaLoft.
ThermoPlume is manufactured with small, silky fibre plumes that collectively form a loose fill insulation. It mimics the fluidity, hand-feel and aesthetics of down, but also has the proven water-repellent properties of PrimaLoft fibres to provide a soft, compressible thermal output, even in wet conditions.
"Its construction allows it to be blown through traditional down-blowing manufacturing equipment, simplifying the manufacturing process for brands and enabling product designers the freedom to create versatile garments that combine the look and feel of down with the water-resistant performance of a synthetic," explains Vanessa Mason, SVP of engineering at PrimaLoft. "Moreover, it helps to simplify the supply chain, combat the volatility of down prices and provide peace of mind when it comes to the ethical sourcing of materials."