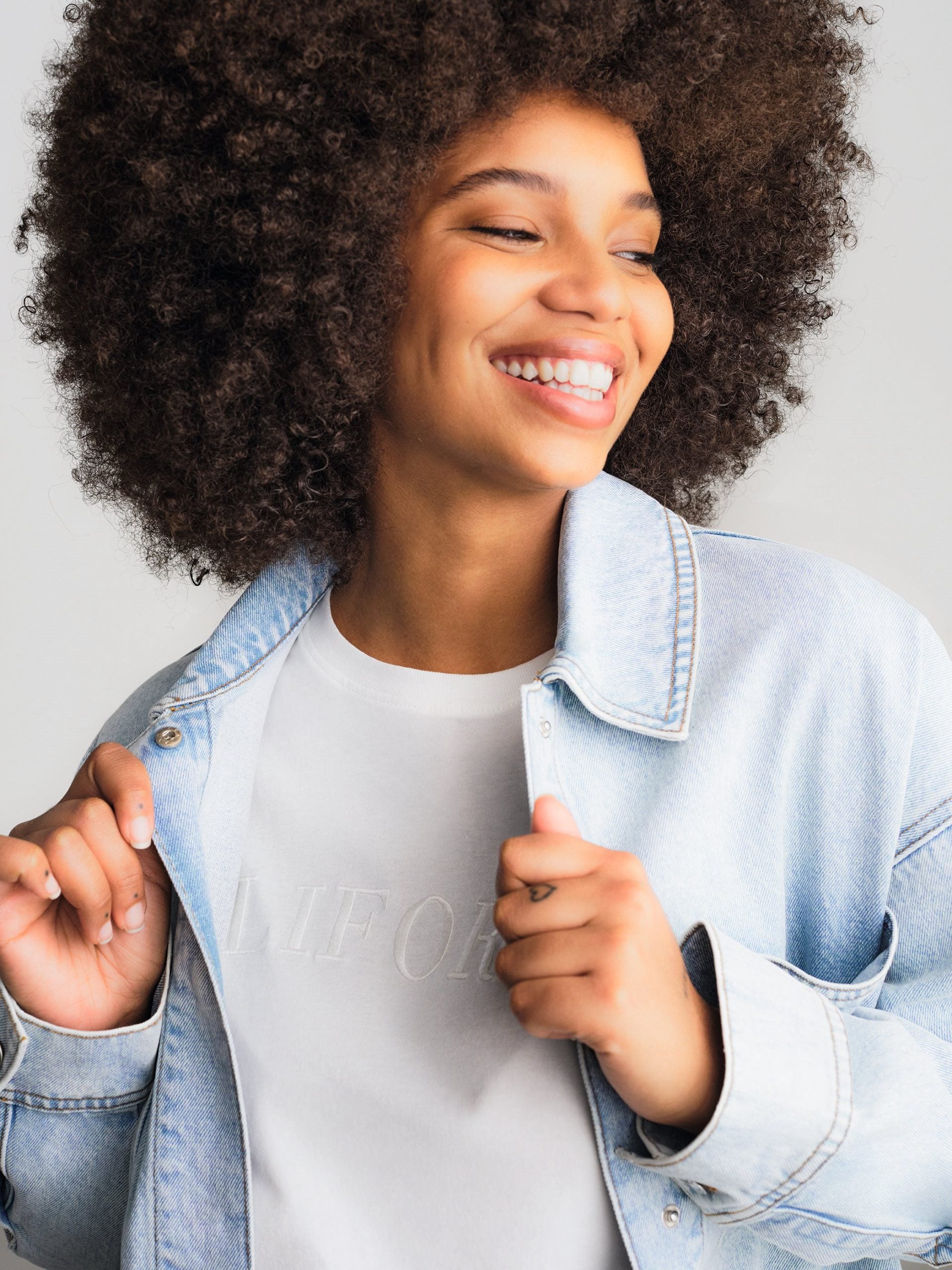 From fibre composition to enhanced durability and recyclability, each piece in the range has been carefully designed to support Primark's ambition to move towards a more circular future.
Circularity thought leaders including Circle Economy, Sustainable Fashion Academy, Ellen MacArthur Foundation and WRAP were consulted to develop the framework, which will be updated annually to reflect Primark's progress in this space.
The launch of the collection follows a pilot of the Circular Product Standard last year where Primark trained an initial group of designers, buyers and suppliers in circular design. This training will now be rolled out to over 500 members of Primark's product teams this year, along with selected suppliers.
The 35-piece collection, which can be shopped from mid-April, is designed and made to be worn for longer, with the aim of helping to reduce fashion waste, and is part of Primark's commitment to give clothes a longer life.
The collection is priced at between GBP4 to GBP20, all part of Primark's commitment to make more sustainable fashion affordable for customers.
Every piece in the collection has been designed and made to be reloved or recycled with a focus on three key parts:
More sustainably sourced materials: the clothes in the collection are made from at least 95% cotton from the Primark Sustainable Cotton Programme, which trains cotton farmers to use less water, chemical fertilisers and pesticides, earning an increased profit as a result. The other 5% is made up of trims, embellishments or buttons, which, where possible, have been designed to be removable or recyclable.
Durability: everything has a life cycle, even clothes. But how long an item should last and what Primark, and customers, can do to extend its life is something Primark is challenging itself to address. This new collection has been tested for increased durability in line with Primark's new enhanced durability wash standard.
Recyclability: every piece is designed to be recycled at the end of its life. This means, where possible, trims and buttons can be removed so the items can be more easily reused or recycled either into new fibres or new products. Customers can drop their pre-loved clothing off at their local textile donation point, which are currently available in Primark stores in selected markets.
Nicholas Lambert, circular product lead at Primark commented: "This collection brings together years of work to create a new framework, with the ambition of enabling our product teams and suppliers to create more circular products that are designed with the end in mind. This has led to the creation of our first circular collection of affordable wardrobe staples that customers can rewear, repair and ultimately recycle. While we hope our customers enjoy wearing every piece in the collection, we also want to bring them on this journey with us as we look to change mindsets about what an affordable, circular product looks like. This collection was created by a small group of our designers, buyers and suppliers piloting our new Circular Product Standard and, while we know this is just one small step in our commitment to become a more circular business, we're excited to now roll these new design principles out across our business and with more suppliers, allowing us to scale it up."
Laura Leahy, assistant buyer for womenswear, added: "Learning to design with a truly circular vision has been eye-opening. I was involved in the design pilot last year and I am so excited to finally see the product land in store and our customers enjoying it. What's great about this range is that is it's all about essentials that can be paired up with wardrobe staples time and time again. I am already looking forward to the next collection we put together."
Jules Lennon, fashion lead, Ellen MacArthur Foundation said: "To address our current take, make, waste, linear fashion industry, we must transition to a circular economy for fashion, where clothes are used more, made to be made again, and made from safe and recycled or renewable inputs. Through their participation in The Jeans Redesign, and development of their Circular Product Standard, Primark is taking a step forwards in its long-term circular economy journey. Now there is a clear pathway and a need to continue driving action, at pace and scale."
Last month, Primark launched a series of new durability and repair initiatives designed to ensure the longevity of clothes.