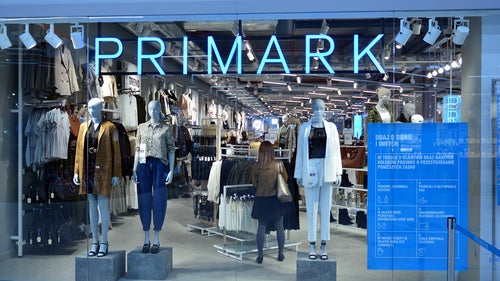 Primark's pledge to freeze prices across many of its kids' apparel lines comes in response to the increasing pressure felt by households up and down the country.
From underwear to T-shirts, to dresses and jeans, the retailer says it will hold prices this autumn across many of its most popular products. It means consumers will be able to purchase long sleeve T-shirts from GBP1.80, sweatshirts from GBP4, dresses from GBP4.50, and jeans from GBP6.00.
Padded jackets are also being held at GBP12, briefs at GBP3.50 for a pack of ten, and socks at GBP2.80 for a pack of the same size.
Paul Marchant, Primark chief executive, says: "Offering the very best value on the high street has always been at the heart of our brand, and is more important than ever today. Kids grow fast, and replacing their clothing is an essential task for families – we hope that by protecting the prices on our essential kids' items we can help in some small way."
Many of the products under the price freeze have the added benefit of falling under the Primark Cares label, meaning they are made from recycled or more sustainably sourced materials. This includes long sleeve kids' T-shirt and jeans, which are made with cotton from the Primark Sustainable Cotton Programme (PSCP), what it claims is the biggest of its kind of any fashion retailer. The programme trains farmers to grow cotton using more sustainable farming methods, which helps to reduce environmental impact and improves their livelihoods.
Primark recently expanded its partnership with recycled cotton producer Recover in a move it claims makes it the first high-street retailer to use Recover's RColorBlend fibre on a global scale with the launch of a new leisurewear range.
The Recover partnership supports Primark's commitment, through its Primark Cares strategy, to increase the amount of clothing containing recycled materials and builds on its ambition to make more sustainable fashion affordable for all.