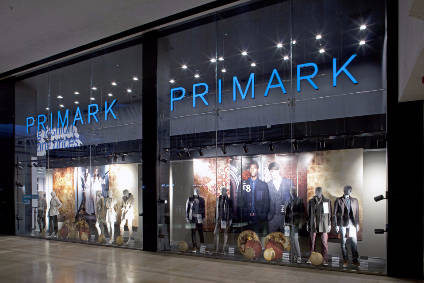 In a trading update for the first half of the year, Primark's parent company, Associated British Foods, said trading is well ahead of expectations and represents a material improvement in both the UK and Europe on the prior year.
"We believe our proposition of great quality at affordable prices and attractive store experience is proving increasingly appealing to both existing and new customers. Early reaction to our spring and summer ranges has been very positive," the retailer said.
As a result, Primark is expecting total sales to be 16% ahead of the same period last year driven by like-for-like sales 10% ahead as a result of higher unit volumes and higher average selling prices.
Footfall increased strongly in both the UK and in Europe. Last year sales were disrupted by the consumer reaction to Omicron from December, which resulted in a reduction in footfall, and store closures for a period in the Netherlands and Austria.
As a result of the strong trading, Primark is now expecting adjusted operating profit margin to be above 8%. This compares to last year's first half margin of 11.7%. The reduction is the result of the increase in the cost of bought-in goods, driven by the "significant" strengthening of the US dollar against sterling and the euro, higher freight rates, and inflation in labour and energy costs.
Trading in the UK was particularly strong and sales for the half year are expected to grow by 15% driven by an increase in like-for-like sales of 14%. Primark's share of the total UK clothing, footwear and accessories market by value, including online sales, was higher as a consequence, increasing from 6.3% last year to 6.8% this year.
Total sales in Europe, excluding the UK, are expected to increase by 18% driven by higher footfall with growth in all markets. Like-for-like sales are expected to be 8% higher. In the US, sales growth of 12% is expected.
Looking ahead to the second half, however, Primark remains cautious about the resilience of consumer discretionary spending in the face of continuing inflation in the cost of living and higher interest rates.
"Our expectation is that like-for-like sales growth in the second half will be lower than that achieved in the first half, but based on our experience to date, will be better than our previous expectation," the retailer said.
"As a consequence, sales densities will improve compared to the same period in the prior year. Sea freight costs have returned to more normal levels and energy costs are much reduced recently. However, the cost of bought-in goods will be higher due to the strength of the US dollar against sterling and the euro and higher wage costs are expected. Taking these factors into account, we now expect full year margin for Primark to be above 8%."
Primark sales figures show it remains the affordable retailer
Louise Deglise-Favre, apparel analyst at GlobalData, says Primark's value proposition continues to appeal to consumers amid the cost-of-living crisis.
"Primark is on track to achieve sales growth of 16% for H1 FY2022/23 to 4 March 2023, following a rise of 17.7% for the 16 weeks to 7 January, showing that the retailer has not yet experienced much of a slowdown in demand in 2023. Despite higher average selling prices, after the price increases it implemented in September 2022, Primark still saw a rise in volumes, as it still remains one of the most affordable retailers on the high street and therefore resonates with consumers who are looking to save on apparel purchases due to higher living costs. However, it remains cautious in its full year guidance, expecting sales to slowdown in the second half, and it does not expect to see much improvement in its profit margin, which dropped to c8% in H1 from 11.7% last year, due to higher production and energy costs, as well as weak exchange rates.
"Primark's home market of the UK performed strongly, with sales rising 15% on the year, as it appealed to consumers looking to trade down from their usual mass-market brands. In Europe, it registered an 18% sales increase, though this was mainly driven by store expansion, with a 6% increase in selling space, including its first openings in Romania and Southern Italy. Europe's like-for-like sales only grew 8%, likely due to struggling to compete with other local value players like Kiabi in France and New Yorker in Germany due to the retailer's minimal advertising, limiting the brand in capturing new consumers. In the US, performance remained more muted than in the UK and Europe at 12% despite three new store openings, as it was against strong comparatives and the retailer faces stiff competition from other value players such as Walmart and Target.
"While Primark will continue to roll out its improved website format to other markets such as Germany, Spain, France and the US in the coming months, consumers will most likely be disappointed that it still will not be transactional. The retailer has yet to confirm on whether it will expand its click & collect trial, which it launched for childrenswear products in selected UK stores in late 2022, raising questions as to its success, and its reluctance to commit to online retail will restrict its ability to gain significant market share in the future."