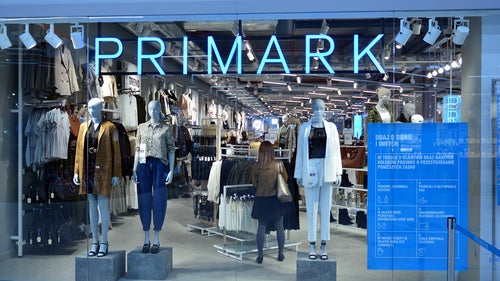 UK value fashion retailer Primark says the launch is the latest in a series of bespoke products specifically designed to support women from different life stages, including menopause.
The lightweight, soft-touch fabric in the collection uses technology to regulate body temperature. Using a complex mix of yarns, the fabric absorbs heat from the surface of the skin during hot flushes then releases warmth during the chill that follows. Simultaneously, the material wicks away excess moisture, controls odour and has an anti-bacterial coating, leaving the wearer feeling fresh during the day or helping aid a more comfortable night's sleep. 
Overall, the 14-piece range offers affordable basics that can be layered into an existing wardrobe as the foundation of any outfit. Base layer pieces include shaping leggings and anti-chafe shorts through to slips, tees and cami tops.
Ann-Marie Cregan, trading director at Primark, says: "We are aware of the many different challenges the menopause can present to women. As part of our overall ambition to support women through all of their life stages, and tackle everyday taboos, we recognised that specialist products weren't accessible or affordable to everyone and we wanted to change this. This range has been two years in development and testing to ensure we created innovative and novel products designed specifically to relieve one of the most frequent symptoms associated with menopause, hot flushes."
The collection is part of the Primark Cares label and is made using recycled nylon and recycled polyester. As part of its commitment to make more sustainable fashion affordable for everyone, 39% of Primark clothing is already made from recycled or more sustainably sourced materials, and the fashion retailer has committed to make that 100% of its clothing by 2030.
Last month, Just Style spoke with apparel business-to-business technology company MAS Holdings about the untapped potential of the menopause apparel market after the company launched its own brand for menopausal women in 2017 based on its own anti-flush technology.
Click here to read the full interview.