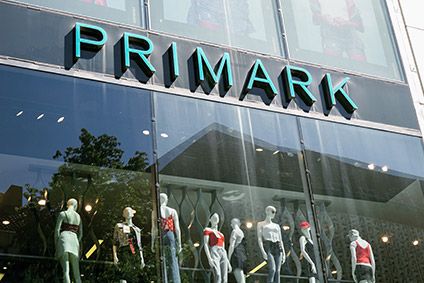 Value clothing retailer Primark is expecting a sales loss of GBP1.1bn (US$1.6bn) in the first half as the impact on trading from government restrictions in the UK and Europe takes it toll.
In an interim trading update for the 24 weeks to 27 February, the retail division of Associated British Foods (ABF) said sales are estimated to be some GBP2.2bn, compared to GBP3.7bn a year earlier. Restrictions on the movement of people and trading have weighed on results.
Primark says demand was strong and trading was "encouraging" when stores were open, with sales at -15% on a like-for-like basis compared to last year. "This performance should be seen in the context of lower category spend and lower footfall reflecting government advice to limit journeys from home," the retailer explained.
Like-for-like sales at retail parks stores were higher than a year ago, shopping centre and regional high street stores were lower than last year, and large destination city centre stores continue to see a significant decline in footfall. Excluding Primark's 16 major city centre stores, trading was down 11% on a like-for-like basis.
In the US, however, business continues to perform well, with particularly strong trading at recently opened stores, American Dream, New Jersey and Sawgrass Mills, Florida. Primark is now expecting to warehouse some GBP260m of autumn/winter stock for later this year, and it says all orders placed with suppliers will be honoured.
Adjusted operating profit is expected to be marginally above break-even, which would compare to an adjusted operating profit of GBP441m for the same period in the last financial year.
Six new stores were opened in the period, including France, Spain, Florida and Italy. Primark plans to open 15 new stores this year, including five in Spain, three in the US, two in Italy, and its first store in the Czech Republic.
The retailer is expecting 83% of its total store estate to be back open by 26 April, compared to a current total of 22%.
Primark is forecasting that sales which will be lost during the second half in respect of the remaining periods of store closures will amount to GBP480m, with a loss of contribution, after cost mitigation, of GBP170m.
Pippa Stephens, retail analyst at GlobalData, believes that as the retailer continues to resist introducing a transactional website to its operations, despite consumers' rapid shift to purchasing fashion online during the pandemic, its strong presence in international markets outside of the UK has provided a lifeline during these trying times.
"Stores in several of its EU markets are still trading, albeit with some reduced opening hours, while performance in the US has also been promising, aiding its adjusted operating profit to reach slightly above break-even for the period. As well as the gradual reopening of its remaining estate during the next couple of months, Primark also still plans to add nine more stores to its portfolio in H2, following the six that opened in H1. The retailer has reported high demand in markets where stores have reopened, with sales ahead of last year on a like-for-like basis in some countries, boding well for these new store openings since the roll-out of the vaccine will only see things improve even further going forward."
She adds: "While Primark reported strong sales for nightwear and loungewear in H1, demand in the second half is likely to experience a rapid shift towards more trend-led products, such as day dresses and blouses, as the opening of UK retail synchronises with outdoor hospitality, with hope instilled for a return to normality as quickly as June. Therefore, though it will have already placed orders for its upcoming spring/summer lines, it must now review these ranges in depth to ensure that they will still meet the ever-changing demands of its customers. Moreover, having been left with GBP150m worth of spring/summer and GBP260m of autumn/winter stock from last year, it must resist applying heavy discounts to help protect its margins, and instead carefully time the release of different products depending on the phasing of the pandemic to maximise sales."