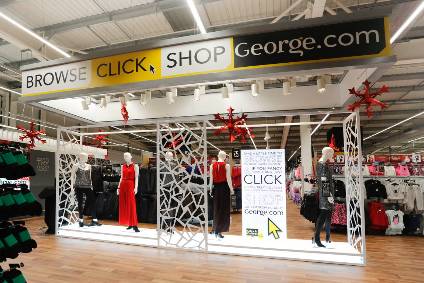 Two private equity firms – both fronted by retail veterans – are preparing to place bids for a stake in UK supermarket chain Asda.
The former chief executive of Asda, Paul Mason, is fronting a bid from US private equity firm Lone Star, while former Debenhams chief executive Rob Templeman will front a bid by Apollo Global Management.
According to a report published by The Times, the rival bids are thought to have reached GBP6.5bn (US$8.5bn) for the supermarket chain, which is owned by US retail giant Walmart and operates the successful George clothing line. Second and final bids are expected early next month.
Reports emerged earlier this year that Walmart was looking to sell off a majority stake in Asda, while retaining a minority stake in the grocer. At the time, Walmart said no decision had been made and that an IPO was an alternative.
Apollo is said to be lining up GBP3.75bn of debt to fund the proposed acquisition of the Asda stake, which would be secured against the supermarket's stores, The Times writes. The investment manager has history in acquiring supermarket chains, having previously bought Smart & Final and Albertsons in the US. It also snapped up stores from France's Casino.
Meanwhile, Mason, who will front the bid for Lone Star Funds, has plenty of retail experience. He was at the helm of Asda until 2001, moving on to roles at Matalan, New Look and Dr Martens. Lone Star's acquisitions have included Jury's Inn, UK residential property company Quintain, and fuel service station company MRH.
Both Lone Star and Apollo declined to comment on the reports.