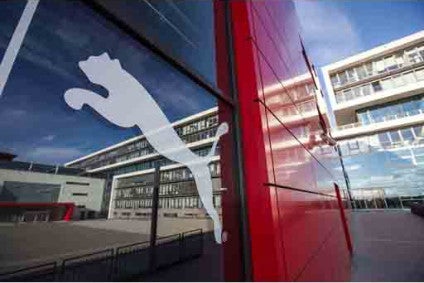 As sporting events resumed, retail stores reopened, and consumer confidence grew, Puma was ready to play ball again in Q3.
After a devastating Q2 where sales fell 32.3%, Q3 FY2019/20 performance fared much better than anticipated, with sales rising EUR105.8m on the year to EUR1.58bn (US$1.84bn). Similar to other sportswear retailers, Puma benefitted from an increased consumer focus on health and wellness throughout the Covid-19 pandemic, and much of its success also came at the hands of exciting sports partnerships, which resulted in fruitful footwear product launches.
Notably, Puma signed NBA 2020 draft star LaMelo Ball and Brazilian football icon Neymar Jr to its existing fleet of renowned athletes. The ensuing release of new signature basketball and football shoes proved to be a testament to the rising power of athlete influencers, leading to significant footwear sales growth of 13.9% for the quarter.
Puma benefitted from larger basket sizes upon store visits during the period, thanks to pent-up demand, mission-based shoppers, and its established brand name and reputation.
Surprisingly, APAC performed the worst out of Puma's key geographical segments, with sales declining by 1.9%. China, specifically, has been a saving grace for many other apparel retailers, from Burberry to Fast Retailing's Uniqlo, with resurging demand in recent months, as China managed to recover from the pandemic quicker than other markets. Alongside Puma, sports apparel competitors Nike and Adidas also saw lower growth in the country, indicating a generally muted demand for sportswear, with consumers instead more interested in luxury and high fashion items.
With many of Puma's key sales regions beginning to implement Covid-19 restrictions again, and major sporting events such as the NBA 2021 All-Star Game already rumoured to be cancelled, Puma is at risk of facing another sales dip in its final quarter. Should stores be forced to close, it will be critical that Puma continues to highlight its e-commerce channel, which boasted 60.9% sales growth throughout Q3 FY2019/20. Emphasising promotions to appeal to price-conscious consumers will be key, and it should also curate online-exclusive lines to drive spend through the channel.
Apparel proved to be Puma's weakest product division throughout Q3 FY2019/20, showing the lowest sales growth of just 3.8%, in comparison to 18.6% and 6.1% for accessories and footwear, respectively. This was an unexpected result given that globally, clothing is expected to be more resilient throughout 2020 than the latter categories, due to its higher relevance whilst staying at home and growing demand for loungewear and athleisure.
An over-reliance on footwear threatens to hit the brand considerably hard in Q4, with looming lockdowns and potential limits on sporting opportunities, so it is vital that Puma places greater emphasis on its apparel offer. It should promote versatile, multifunctional clothing styles and feature these in greater abundance on its social media channels, which are currently dominated by footwear content.
Puma would also stand to benefit from engaging with broader mass-appeal influencers, rather than athletes alone, to boost its lifestyle credentials and better compete with Nike and Adidas, which boast substantially greater followings.