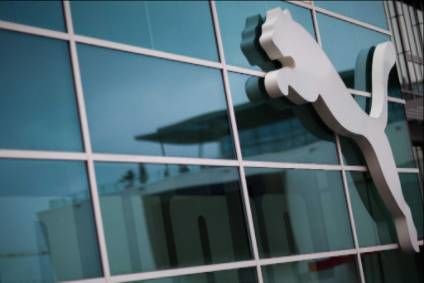 The Conference of the People event takes place on 6 September in London and will feature Puma's industry peers, activists, NGOs, experts, ambassadors and consumers, who will discuss tackling waste, using more sustainable materials, stopping climate change, protecting forests and finding ways for the industry to collaborate to achieve results sooner.
"We will focus on Gen Z during this event, as we want to give this generation a voice when it comes to the decisions that have to be made today to shape a more sustainable future," says Bjørn Gulden, CEO of Puma. "At the United Nations they call it Conference of the Parties, we call it Conference of the People."
Ahead of the event, Puma launched the platform pumacop.com, where users can learn more about the event and register their interest to attend. The event will also be streamed live on this platform.
Actress, model and activist Cara Delevingne will host the event alongside Puma CEO Bjørn Gulden and Puma CSO Anne-Laure Descours.
"Together with Puma, I have worked on sustainability topics for several years and together we have launched more sustainable collections such as Exhale," says Delevingne. "It is important to continue the debate about this topic so we can find solutions to environmental issues such as climate change, waste management and biodiversity."
Becoming more sustainable as a company has been an important pillar of Puma's strategy for many years. Earlier this year, the company announced it had reduced its carbon emissions, including the use of renewable energy certificates, between 2017 and 2021 from both its own operations (-88%) and its supply chain (-12%), in spite of strong sales growth in the same period.
By 2025, Puma aims to make nine out of ten products with more sustainable materials.
Last month, Patagonia and Puma were among the members of a new coalition launched by Carbios that has joined hands to develop solutions that will enhance the recyclability and circularity of their products.
Conference of the People will start on 6 September at 12pm BST (1pm CET, 7 am ET) in Shoreditch, London for 225 invited guests. The livestream of the event is free to access for all.