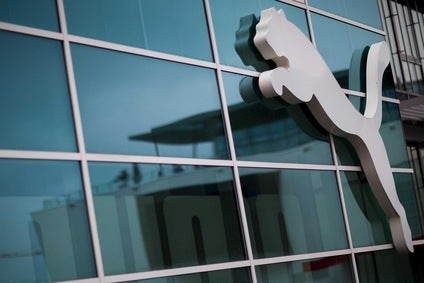 The increase in Puma's full-year outlook comes as the company reported a 96% surge in currency-adjusted sales to EUR1.59bn (US$1.87bn) in the second quarter from EUR831m in the prior-year period. EBIT increased to about EUR109m from a loss of EUR115m last time.
Puma attributed the increases to continued brand momentum, successful product launches with high sell-throughs, and strong growth across all regions, especially in North America.
As a result, the firm now expects full-year currency-adjusted sales to increase by at least 20%. This compares to the previous Puma full-year outlook of mid-teens currency-adjusted sales growth.
The sportswear giant said its outlook considers the continued uncertainties related to the Covid-19 pandemic, political tensions in key markets, and supply chain constraints due to container shortages and port congestion.
It added outlook for the operating result (EBIT) has been further specified and is now anticipated to come in between EUR400m-EUR500m.
In line with the previous outlook, Puma did not provide a detailed outlook on gross profit margin and OPEX-ratio. Its net earnings are still expected to improve significantly in 2021.
"The achievement of our outlook is subject to continued manufacturing operations in our key sourcing countries such as Vietnam and China and no major interruptions due to Covid-19," the company said.
A complete overview of its business development for the second quarter 2021 will be published on 29 July.
Last month, Puma committed to protecting forests around the world when sourcing paper, cardboard, and viscose as part of a partnership with not-for-profit environmental organisation Canopy. It has joined the CanopyStyle and Pack4Good initiatives, which work to empower supply chains to save forests, and bring alternative, Next Generation Solutions to the mainstream, both in packaging and viscose production.