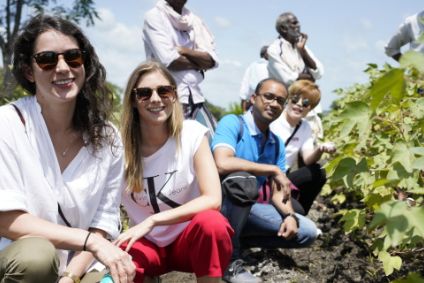 The cash purchase price for the Heritage Brands portfolio, which includes the Izod, Van Heusen, Arrow, and Geoffrey Beene brand trademarks and certain related inventories and other assets, was US$223m, subject to adjustment.
"PVH is entering a new growth chapter, executing against our accelerated recovery priorities and with clear focus on unlocking the full potential of our iconic, global growth brands, Calvin Klein and Tommy Hilfiger," says PVH CEO Stefan Larsson. "We also believe that ABG is well-positioned to further develop and support our former Heritage Brands for future success.
PVH will continue to own and operate the intimates and underwear businesses, led by Warner's, as well as continue to operate its dress shirt and neckwear business, including under the brands being sold pursuant to a license from ABG.
The Heritage Brands sale was first announced in June. 
Speaking at the time, ABG CEO and founder Jamie Salter said the group intends to leverage its global partner network and brand development expertise to continue the work PVH has done in creating a sustainable licensing business for the brands.
PVH recently joined the Ellen MacArthur Foundation Network as a partner alongside Inditex, Lacoste, Primark, and Ralph Lauren Corporation. PVH Corp was previously a core partner and participant of the Ellen MacArthur Foundation Make Fashion Circular initiative, with Tommy Hilfiger also part of the Foundation's Jeans Redesign project.