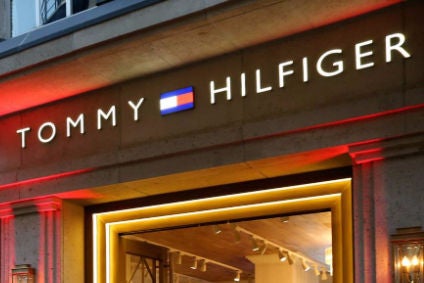 Apparel giant PVH Corp, owner of the Calvin Klein and Tommy Hilfiger brands, is trying to offset the fallout from store closures across North America and Europe by reducing and redeploying its inventory commitments.
Setting out the company's stance in the face of Covid-19 lockdowns in its two biggest markets, chairman and CEO Manny Chirico said: "We have been able to reduce our inventory commitments for the fall [autumn] season and we are redeploying some inventories, particularly core and core fashion, from summer to fall and consolidating some seasons, particularly holiday and spring – which will give us more time to make better decisions without making inventory commitments."
Speaking with analysts on a fourth-quarter earnings call last week, he added: "Spring/summer inventory is the biggest issue that everybody is dealing with. Goods are coming in. Goods have been ordered.
"We have to assume that stores are going to be closed at a minimum through April here in North America and Europe, our two biggest markets.
"[So] the biggest challenge we are facing is that we have lost at least 6 to 8 to 10 weeks of spring selling in the heart of the season [so losing that] is really where the pressure point is going to be.
"We are looking at that inventory, making some judgments about what we should promote and liquidate through our own stores or through some partner accounts. The other piece that we are really looking hard at is what should we repurpose and utilise to sell through the season as we go forward.
"And we are looking at the ability to potentially pack and hold some really good merchandise that's in the warehouse that we will use and maybe have to carry for a few months to bring it out as we go forward.
"When we think about inventory for fall, we have…really looked at the inventory pipeline and with our logistics teams and with our partners [tried] to push inventory commitments out at least an additional 4 to 5 weeks. So we will have some more visibility.
"We have been able to have deep conversations with our retail partners about what makes sense to cancel and what really is necessary as we go forward."
Chirico described the company's supply chain as "one of our key competitive advantages," adding: "We have strong relationships with long-term partners."
While chief operating and financial officer Mike Shaffer noted "We are adjusting inventory levels by cancelling and delaying orders," he also explained: "We are extending payment terms to both merchandise and non-merchandise vendor invoices."
PVH's charitable arm, the PVH Foundation, has also committed $1m towards Covid-19 relief.
"As part of the immediate and ongoing funds to support our industry and the communities where we work and live, we will make additional contributions to organisations that are addressing the needs of our global supply chain workforce as well as resiliency grants to local partners and community foundations addressing the needs of our communities seeing some of the biggest impacts," it says.
PVH, whose brands also include Van Heusen, Izod and Arrow, said virus-related concerns, reduced travel, temporary store closures and government-imposed restrictions have resulted in sharply reduced traffic and consumer spending trends and sales stoppages in its retail stores in virtually all key markets during the first quarter of 2020 – and are similarly impacting its wholesale customers and licensing partners.
In addition, the company's supply chain and the supply chains of its licensing partners have been disrupted "and may experience future disruptions as a result of either closed factories or factories operating with reduced workforces."
However, the company is confident of navigating the situation with over $1.3bn in cash and available borrowings thanks to the just-completed $170m sale of its Speedo North America swimwear business to Pentland Group, parent company of Speedo International.
Among steps to maintain financial flexibility it has drawn $750m from its more than $1bn revolving credit facility to improve cash position, while also maintaining untapped capital through its credit facility. PVH Corp has also temporarily suspended its share repurchase programme and dividend payouts beginning the second quarter of fiscal 2020.