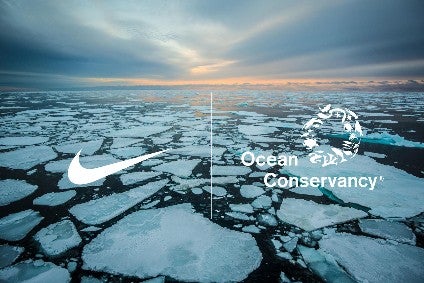 US fashion business Ralph Lauren Corporation and German sportswear brand Puma are among another eight companies to join a pledge to prohibit shipping through the Arctic Ocean.
Launched in October by US sporting goods giant Nike and environmental group Ocean Conservancy, the Arctic Shipping Corporate Pledge invites companies to commit to not intentionally send ships through the fragile Arctic ecosystem.
Cargo traffic through previously unnavigable ocean routes is becoming increasingly feasible as climate change causes Arctic sea ice to diminish. But while these routes can offer faster transit times, the possibility of increased vessel traffic across the Arctic poses great risk and potentially devastating environmental impacts for one of the world's most fragile regions, signatories say.
Fashion firms Bestseller, Columbia, Gap Inc, H&M Group, Kering, Li & Fung and PVH Corp were the first to join the pledge, alongside ocean carriers CMA CGM, Evergreen, Hapag-Lloyd and Mediterranean Shipping Company.
The latest tranche includes sustainable footwear firm Allbirds, Canadian women's wear retailer Aritzia, and Bureo, a California based firm that designs and manufactures sports products from recycled fishing nets. Kuehne & Nagel, Hudson Shipping Lines, and International Direct Packaging have also signed up to the initiative.
"These new signatories reflect a significant intention by consumer and logistics industries, including brands like Ralph Lauren Corporation, which operates more than 500 stores worldwide, and Puma, which distributes products to more than 120 countries," Daniel Hubbell, Ocean Conservancy's shipping emissions campaign manager, said in a blog post announcing the new signatories.
Often referred to as "the world's refrigerator," the Arctic plays an essential role in regulating global temperatures. It is also one of the regions that is most vulnerable to climate change, with temperatures rising at twice the rate of the rest of the planet.
However, while fashion firms are taking a stand against the potential opening up of trans-Arctic shipping, just-style was told last month that these routes are unlikely to ever become economically viable for the textile or apparel industry due to the cost and the limited time during which these routes are passable.
Click on the following link to read more: Arctic shipping unlikely to be viable for apparel