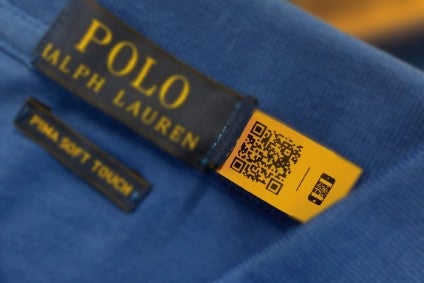 Fashion company Ralph Lauren Corporation has successfully piloted a new fast track model that has seen it execute a sweatshirt from design to delivery in just 16 days.
Emphasising the exercise was an experiment, COO and CFO Jane Nielsen told analysts: "We expect this model to be a growing part of our supply chain as we continue our progress toward our three, six and nine month lead time targets."
Speaking on the company's third-quarter earnings call last week, she explained: "Leveraging our investments in digital product development, we designed, produced and delivered an exclusive fleece sweater to a key wholesale customer in just 16 days, right in time for Black Friday." The product was manufactured in mainland China.
While CEO Patrick Louvet stressed "we're not going to move our entire supply chain to 16 days," he added that the project was replicable.
"What's key is to understand the timing required to be well positioned to win in a specific category, in a specific geography, in a specific channel.
"So we still have our nine, six, three month lead times. And then there are some projects where we want to have this ability to react in the span of days."
The pilot, he said, is "an indication that our organisation is becoming more agile, more aggressive in terms of how we manage time lines, and also more creative. You're going to continue to see from us faster lead times, but not just for the sake of lead times, also just to understand what's required to win in the marketplace."
The company is working to shorten its timelines from design to shelf, and has set a goal to have more than 50% of its products on lead times of six-months or less.
"We're making great progress on some of our key categories in moving almost 80% of our sport shirts on to six months or less and even working on faster track," Nielsen added.
The comments came as the fashion firm booked higher earnings and sales in its third-quarter, proving the retailer's turnaround plan is taking hold.
The company said earnings in the three months to 28 December almost tripled to US$334.1m. Net revenue edged up 1% to $1.8bn on a reported basis, with growth across all regions led by Europe and Asia.
The retailer benefited from higher prices, a reduction in promotions, an improved product offering, and a ramp-up in marketing.
On its earnings call it also said it continues to drive efficiencies across the end-to-end supply chain including incremental savings across facilities, labour, airfreight and consolidation of materials – all of which have helped mitigate the impact of punitive tariffs on US imports from China.
The company has been working over the last two years to diversify its supply chain so that it is less dependent on any one market, particularly China.