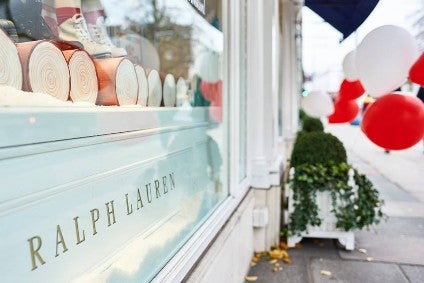 Ralph Lauren Corporation has invested in a sustainable material science start-up that turns plant-based, upcycled fibres – such as cotton waste – into high-performance materials.
The US fashion company has taken a minority stake in Natural Fiber Welding (NFW), and will help scale the firm's patented process and to develop first-of-its-kind performance apparel made from natural, sustainable materials. It also plans to create a new industry standard for natural fibre recycling as part of the move.
Recycled cotton is often unsuitable for use in new cotton apparel due to the short fibres created during recycling. Founded in 2015, NFW has solved this challenge with a process that welds short fibres into longer fibres to create high-performance cotton yarns that can incorporate cotton and other plant-based waste fibres.
The patented process creates an opportunity to reuse post-consumer cotton waste and impart performance characteristics into the fibre. The resulting upcycled material outperforms synthetic fabrics while still retaining the comfortable feel of cotton, the company says.
Dr Luke Haverhals, founder and CEO of Peoria, Illinois-based NFW, says the firm's technology has the potential to "transform the way companies approach fabric and sourcing."
Through its investment, Ralph Lauren aims to expand its use of recycled post-consumer cotton, helping move towards its goal of sourcing 100% of its key materials, including cotton, by 2025 and integrating zero-waste principles across its business.
The commitment is part of the company's Design the Change sustainability strategy which it outlined in June last year.
Over time, its partnership with NFW will enable Ralph Lauren to replace and reduce its reliance on non-biodegradable synthetics, such as polyester and nylon, while scaling the use of more sustainable and upcycled materials.
"We have evolved and progressed our business for more than 50 years because we constantly push ourselves to think openly and differently about how to approach challenges," says David Lauren, vice chairman and chief innovation officer at Ralph Lauren. "Today, sustainability is an area where this is especially important, and investing with partners to scale innovative solutions is a key part of our sustainability strategy."