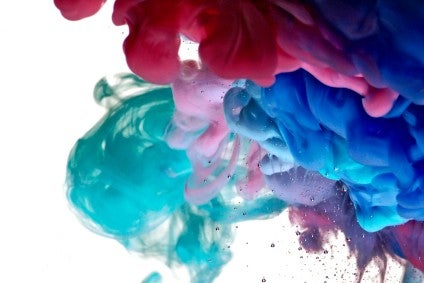 US fashion company Ralph Lauren has confirmed plans to open source the first phase of its Color on Demand sustainable dyeing platform.
The introduction of Color on Demand is part of its ambition to eliminate hazardous chemicals from its supply chain and reduce water use across its operations in value chain by 2025.
Designed to help address water scarcity and pollution caused by cotton dyeing, Color on Demand is composed of a set of technologies that will enable the recycling and reuse of all water from the dyeing process, establishing the world's first scalable zero wastewater cotton dyeing system, the company says.
It is also said to dramatically reduce the chemicals, dyes, time and energy used in the cotton dyeing process – and for the first time provide a more efficient and sustainable way to colour cotton at any point in product manufacturing, rather than at the outset. This will enable significantly shorter lead times for making product colour decisions.
The platform has been developed in partnership with Dow with Ralph Lauren optimising the use of EcoFast Pure Sustainable Textile Treatment, a pre-treatment solution developed by Dow for cotton textiles, for the first phase.
The two parties have now created a manual for the industry to enable adoption and accelerate change, Ralph Lauren CEO Patrice Louvet revealed at the Bloomberg Green Summit earlier this week.
The free manual, which will be available this year, will focus on how to use Ecofast Pure with existing dyeing equipment.
When used with existing dyeing equipment, Ecofast Pure enables the use of up to 40% less water, 85% fewer chemicals, 90% less energy, and a 60% reduction in carbon footprint compared to traditional cotton dyeing processes.
"Our industry is generally characterised by competition and exclusivity and I think we all realise that there are things that we need to do on our own but if we're truly committed to safeguarding our planet we have to break down those barriers and we have to come together," Louvet said.
"And that's why we felt it was important to share with the industry what we've learned and what we've created. Our hope and expectation is we will see broad adoption so that all together as an industry we can transform water stewardship, wherever we operate. And that this also serves as a catalyst for more innovation like this that positively impacts both our industry and the planet."
Ralph Lauren recently announced it is introducing Cradle to Cradle certified products, establishing resale and recycling options for consumers, and scaling technologies that keep materials in use as part of a new circularity strategy to advance its sustainability goals.
The company also launched its first subscription apparel rental initiative last month.