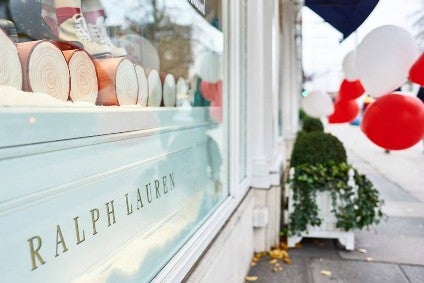 Fashion company Ralph Lauren Corporation expects to take a hit of up to US$70m on its fourth-quarter sales due to the coronavirus outbreak – and has warned of supply chain disruptions in China on a "small portion" of the company's orders globally.
About two-thirds of the company's stores in the Chinese mainland have been temporarily closed over the past week, with Ralph Lauren expecting a broader impact across its businesses in China and parts of Asia due to significantly reduced travel and retail traffic.
It says fourth-quarter fiscal 2020 guidance is estimated to be negatively impacted by $55m to $70m in sales and between $35m and $45m in operating income in Asia, driven by current trends in China, Japan, and Korea.
"While the health crisis creates near-term uncertainties, the fundamentals of our business are strong, and we continue to see significant long-term opportunities for growth in China and across Asia," says CEO Patrice Louvet.
The comments come after the company earlier this month booked higher earnings and sales in its third-quarter.
It has also recently successfully piloted a new fast track model that has seen it execute a sweatshirt from design to delivery in just 16 days.
Click here for additional insight on the coronavirus outbreak: Is coronavirus a threat to the clothing industry?