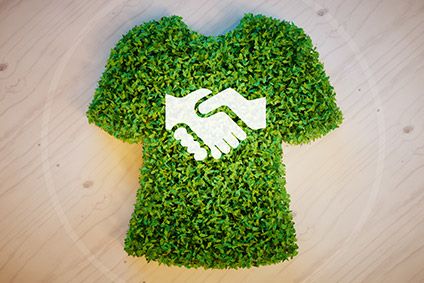 US start-up ReCircled has opened a new facility in Sidney, Nebraska to help drive the innovation needed to create the first garment-to-garment recycling system in the United States.
The firm is working with leading scientists and engineers to design and develop what it claims will be the first system capable of the disassembly of all clothing, shoes, and accessories at scale. Using robotics, optical scanning, and laser cutters that are currently on the market, the first operational system will be in place in early 2022.
With eight buildings and nearly 750,000 square feet available, the site is located at the intersection of a North/South and East/West rail line, and is geographically in the centre of the United States. ReCircled says this means it is ideally situated to reduce the carbon footprint for the movement of the clothing, shoes, and accessories that will need to be processed over the coming years.
"This is the culmination of the past years, working to build the process that is necessary to help brands and retailers create a circular business model and close the loop. It will also be nice to add jobs to the local economy," says Scott Kuhlman, CEO of ReCircled said.
"With ReCircled upcycling and recycling activities and the commitment from our brand partners, we are confident this is a long-term proposition for industry and the town of Sidney."
Earlier this year, ReCircled acquired Circularity, whose technology allows brands to implement, manage and monitor consumer returns programmes.