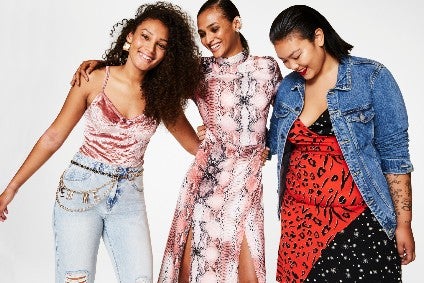 Asos has reported an "encouraging" start to its new financial year as a record Black Friday weekend helped drive a better than expected sales performance with double-digit retail revenue growth.
For the four months ended 31 December, the UK-based online fashion retailer reported a 20% rise in total group revenue to GBP1.1bn (US$1.4bn), up from GBP917.9m in the prior-year period. Asos said the sales hike reflected a "good" performance across all regions, a record Black Friday and strong customer engagement activity throughout the period.
Retail sales also increased by 20% to GBP1.07bn.
Its domestic arm saw UK retail sales growth of 18% to GBP408.9m, while international retail sales were up 22% to GBP666m. Gross margin, however, fell 170 basis points reflecting US duty and planned investment to attract customers.
Asos said total orders placed rose by 20% year-on-year to 27.7m, supported by a robust operational performance through the peak period at all of its distribution centres.
It added, "good initial progress" has been made against its priorities for FY20 including improvements in product choice and stock availability, presentation and social media engagement, and optimising customer acquisition and reactivation.
However, Asos said there is "still much work to be done to capitalise on this encouraging start" and, as a result, its plans and outlook for the year remain unchanged.
"Asos has delivered an encouraging start to the year. Strong customer acquisition activity supported by robust operational performance has driven good momentum in all our markets," said CEO Nick Beighton.
"As we said in October, the focus for this year is to further enhance our capabilities and leverage the investments we have made. It is still early in the year and much remains to be done, but we are encouraged by the progress we have made so far. We remain confident in our ability to capture the substantial opportunity ahead of us."
Today's (23 January) figures come after Asos blamed warehouse issues in the US and EU, along with restructuring costs and slowing international sales for a 68% drop in annual pre-tax profit in October.
Emily Salter, retail analyst at GlobalData, notes Asos is showing signs of recovering from last year's "warehousing fiasco" that dented sales, with international sales rising strongly and UK revenue hot on their heels.
Click on the following link to read more analyst comment: Asos back on track – What the analysts say