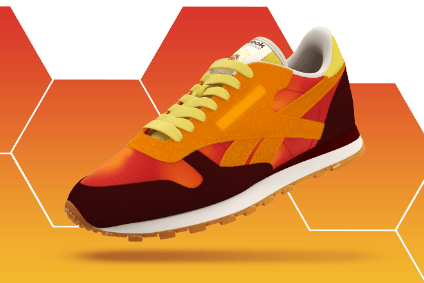 Global fitness brand Reebok is rolling out a new digital platform that acts to minimise waste by enabling US consumers to collectively determine whether a particular footwear design should enter production.
The move will see Reebook release a product proposal for what it calls a commitment window that will run from anywhere between 72 hours to 30 days, depending on the sneaker.
During this period, consumers will have the chance to back production, with the first to commit to the design pledging US$1 to purchase the shoe. The price will increase by $1 with each commitment until it hits retail price.
The goal is to reach a minimum of 500 pairs sold. If that demand is not reached, the sneaker will not be made and Rebook will scrap the design before starting the process again from scratch.
If the shoe is made, it will ship approximately nine weeks later.
In addition to tackling the industry's growing environmental footprint, First Pitch aims to put consumers first with product design criteria targeting niche audiences traditionally overlooked by major footwear brands, Reebok says.
"First Pitch arrives at a time when the industry is at a unique but critical junction, where consumers are demanding great digital experiences that also enable them to make more-mindful and considerate purchasing decisions," explains Matt Blonder, global head of digital at Reebok. "With a history of disruptive innovation, Reebok has an opportunity to leverage its technological and supply chain expertise to shift the narrative of industry.
"First Pitch is a small but meaningful step in the right direction that not only sheds light on the unseen and invites them into the process, but encourages a more-thoughtful community of footwear consumers."
The brand announced the move in a video posted to Twitter.
The idea is simple. Before we even make a shoe, how 'bout you tell us if you like it first? pic.twitter.com/fVuMuFKWJB
— Reebok (@Reebok) July 31, 2020
The platform's introductory pitch is the Bee Keeper Classic Leather developed by Reebok designers Emily Gibbemeyer and Alex Chou, for which the commitment window will open on 10 August.
"Letting people vote on their favorite shoe and then producing, based on the demand, is a new way to incorporate more sustainable practices," Gibbemeyer says.
Currently available to US consumers only, the goal is to roll out the platform to across more markets in the future.