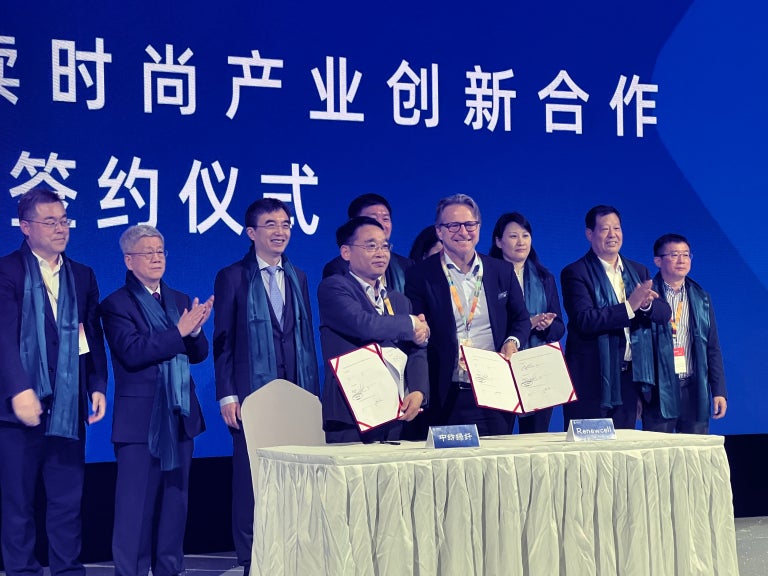 Renewcell and China Textile Academy Green Fibre have agreed on a long-term commercial collaboration to use Circulose in fibre production.
The agreement affirms the two companies' intent to work together to supply lyocell textile fibres using Circulose, the 100% recycled textile pulp made by Renewcell, to global fashion brands.
It sets out commercial terms for the delivery of 18,000 tonnes of Circulose dissolving pulp to CTA Green Fibre over five years.
CTA Green Fibre intends to use Circulose as feedstock in the production of lyocell fibres. The aim is to supply this to textile manufacturers and fashion brands worldwide.
Patrik Lundström, Renewcell's CEO, explains that "Lyocell is a high quality, low-impact fiber using closed loop production process. It will now soon be available incorporating Circulose recycled from textile waste."
He adds "With this agreement, we take a new step in demonstrating the applicability of Circulose in commercial-scale production of lyocell fibers. I am impressed by the innovative capacity and leadership of CTA Green Fibre and look forward to working together with them to make fashion circular together."
Yu Hanjiang, chairman of China Textile Academy Green Fiber, comments: "Renewcell is an outstanding innovative enterprise, and both parties are cooperating fully to promote Circulose. The commercial application of Circulose in the field of lyocell will provide sustainable and innovative materials for the fashion industry, with broad prospects."
The letter of intent was facilitated by Ekman Group, Renewcell's exclusive global trading partner.
In 2022, Renewcell struck a deal with Lenzing Group, supplier of sustainable specialty fibres, to sell 80,000 to 100,000 tonnes of Renewcell's 100% recycled textile Circulose dissolving pulp.