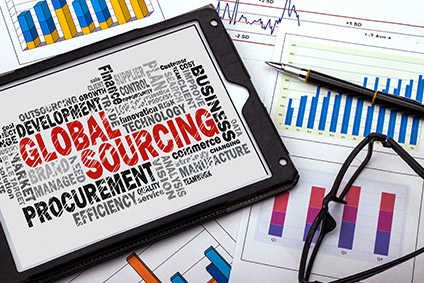 A new report by Barclays bank called: 'Reshaping Retail: How ethics and sustainability are changing retail's ecosystem' shows that consumers still demand quality and price as their main criteria when purchasing products and services, however they also expect items to be ethically and sustainably acceptable.
The research, which was conducted between 30 November and 8 December 2021, was based on a bespoke market sample by Censuswide with senior executives of 302 UK-based retail businesses and over 2,000 UK consumers.
The report found the most important consideration for consumers when shopping was quality of product at 78%; while price was most important for 76%; ethical credentials for 52% and sustainability also for 52%.
In the report, Karen Johnson, national head of retail and wholesale, Barclays Corporate Banking explains:
"The pressure to act ethically and sustainably is having a sizeable commercial impact on the retail industry's supply chain, with more than GBP£7.1bn of supplier contracts cancelled in the past 12 months alone as retailers seek to improve their credentials. No one in the supply chain, it seems, is sustainable and ethical until everyone is."
The evidence presented also showed that retailers are willing to meet this demand and are already shifting their models to account for the longer-term trend.
Almost half of all retailers, 49%, said that ethical standards are now more important than two years ago, and 51% of all retailers' said sustainability was more important.
Almost four fifths (79%) of the retailers agreed their best strategy is to improve the long-term ethical and sustainable credentials of their supply chain, and while retailers are evolving their own approaches to ethical and sustainable business practice, 21% have terminated relationships with suppliers who do not.
The survey showed that, among the businesses that have done this over the past year, an average of between five and six supplier contracts have been terminated by retailers due to ethical or sustainability concerns.
The Barclays report also found that apparel retailers received the lowest score (33%) for perceptions around ethical credentials. The report suggests that an increasingly discredited culture of 'fast fashion' may have played its part in these negative perceptions of the apparel sector, where questions have frequently been raised by consumers about low prices prompting single-use, the overuse of unsustainable textiles, and alleged poor working conditions.
An average of around 11% of turnover was spent by retailers last year in their quest to improve credentials. While there may be a cost attached to tightening such standards in businesses, the evidence suggests that consumers will pay more for products that meet stringent ethical (4.55% more) or sustainable (4.36% more) requirements.
63% of consumers wanted to see the industry make further ethical and sustainable changes, with more than 50% wanting the UK Government to do more.
Sustainability insights platform Higg recently released new social and labour performance benchmarks for consumer goods manufacturing.