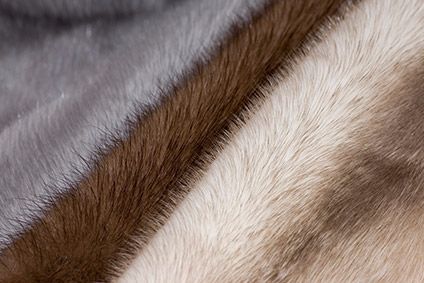 The UK advertising watchdog has announced a crackdown on retailers and brands that misleadingly claim to sell fake fur products.
In an enforcement notice published today (17 January), the Advertising Standards Agency (ASA) says UK retailers, including sellers on UK-facing online platforms and marketplaces, must not claim products are made from faux fur if they contain real animal fur.
Retailers must ensure their advertising is line with the notice by 11 February. The ASA said its Compliance team will take targeted enforcement action from this date to ensure a level-playing-field, which may include – where advertisers are unwilling to comply – referral to its legal backstop.
"We are concerned that consumers have been misled by adverts for faux fur products (also called 'fake fur') which in fact contained real animal fur," the ASA said. "Consumers should expect products advertised as fake fur or faux fur to contain no real animal fur."
For the avoidance of doubt, the watchdog noted it does not think retailers and sellers are deliberately misleading consumers, adding it understands problems usually arise from supply chain pollution or lack of education and enforcement.
"Nonetheless, the buck stops with the advertiser, so it is important steps are taken to ensure retailers and sellers abide by the rules."
Under the terms of the notice, on a basic level, advertisers must not claim products are made from faux fur if they contain real animal fur. On a more practical level, it provides tips, including a three-step animal fur identification test, and a list of do's and don'ts, to help advertisers keep to the rules.
It follows two ASA rulings published last week, one of which related to UK online fashion retailer Boohoo. The group was reprimanded by the advertising watchdog after allegedly advertising a 'Faux Fur Pom Pom Jumper' that in fact contained real fur.
The allegation was made by Humane Society International (HSI), which challenged whether the ad was misleading after commissioning a test on the product. The test revealed the fur to be real animal fur, most likely rabbit. Boohoo has since removed the item from sale.
"We recognise that it may be difficult for online marketplaces to examine all the products sold on the platform, but that does not remove the responsibility they have to ensure that the products sold on the platform are correctly described," the ASA said.
"If they have a 'no animal fur policy', online marketplaces should proactively educate marketplace sellers on how to tell real fur from faux fur and make sure their policies match up to their promise."
The enforcement notice has been welcomed by Humane Society International UK, with UK executive director Claire Bass saying HSI is delighted the ASA is upholding its complaint and calling on retailers to take full responsibility to get their house in order.
"Fur is a product of animal suffering that most British consumers want nothing to do with, and they have the right to be confident that when they buy faux fur they are not being duped into buying the exact animal cruelty they are trying to avoid.
"The ASA's rulings make it clear that it is companies' responsibility, whether high-street store or online marketplace, to ensure that their customers are not being misled. Reducing the amount of real fur masquerading as fake fur on UK markets is important progress in our #FurFreeBritain campaign, until we reach our ultimate goal of a UK fur sales ban to properly protect both shoppers and animals from the cruel fur trade."