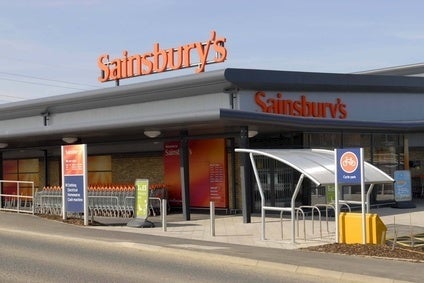 Reporting its interim results, Sainsbury's said its Tu clothing business remains strong, with sales up year-on-year and year-on-two years, despite competitors reopening.
Apparel sales rose 33.6% to GBP0.5bn (USS$0.67bn) on the same period last year and by 9.1% on a two-year basis.
"Clothing recovered strongly from a year of suppressed demand with no full range promotions run in the half and growth driven by full price sales," the supermarket retailer said.
It added with Covid-19 restrictions lifting, customers have been updating their wardrobes, with womenswear and seasonal performing particularly strongly.
Online sales were up 70% on a two-year basis.
"Whilst customers are returning to many pre-pandemic shopping habits, online sales have remained very strong and we continue to grow market share. At the same time, our plan to transform Argos is on track, delivering significantly improved profitability," said CEO Simon Roberts.
"Our industry faces labour and supply chain challenges. However, our scale, advanced cost saving programme, logistics operations and strong supplier relationships put us in a good position as we head into Christmas."
Sainsbury's named former managing director of John Lewis, Paula Nickolds, as its new general merchandise and clothing commercial director in May.
Nickolds assumed responsibility for the commercial success of Sainsbury's GBP7.8bn (US$10.7bn) general merchandise and clothing business, which includes Sainsbury's general merchandise, Argos, Habitat and Tu clothing.