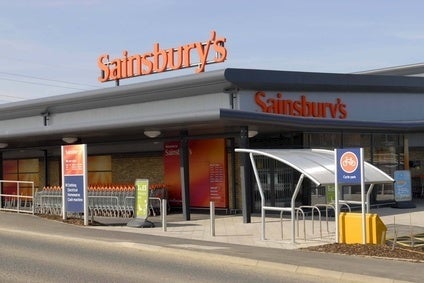 In the first half, Sainsbury's Tu Clothing full-price sales were above pre-pandemic levels at 2.5% higher than H1 19/20, but growth was still negative (6%) on a year-on-year basis
Notably, within clothing, womenswear dress sales were up 40% during the first half and Sainsbury's said it had seen "good performance" in its Back to School range.
Sainsbury's clothing full-price sales grew from 64% to 80%, helped by lower promotional activity.
H1 Group Results – the breakdown
Group revenue up 4.4% to GBP16.4bn (US$18.5bn)
Profit before tax down 29% to GBP376m
Profit after tax down 25% to GBP285m
Like-for-like sales (exc fuel) down 0.8%
Like-for-like sales (inc fuel) up 4.9%
Simon Roberts, chief executive of J Sainsbury plc, said: "Two years ago we launched our plan to put food back at the heart of Sainsbury's. We committed to improving shareholder returns by creating a simpler business and reducing costs to invest in lower prices, food innovation and maintaining colleague and customer satisfaction. We have grown market share in both grocery and general merchandise and investment in our stores and colleagues is supporting leading supermarket customer satisfaction and availability. Profits are significantly higher than pre-Covid levels and we are generating strong cash flow, supporting debt reduction and dividend payments.
"We really get how tough it is for millions of households right now. Customers are watching every penny and every pound and we know that they are relying on us to keep food prices as low as we can. We will have invested more than GBP500m by March 2023 in keeping prices lower by cutting our costs at a faster rate than our competitors, meaning we have more firepower to battle inflation. Over the past year and a half we have consistently passed on less price inflation than our competitors and I am confident we have never been better value. Argos is also performing well in a market where customers are looking for reassurance that they are getting great value and availability.
"We were the first supermarket to give our colleagues a second pay rise this year and have invested GBP150 million to support them and drive outstanding service. I want to thank all my colleagues for their hard work and dedication and for everything they are doing to deliver for our customers. Our strong results are testament to the outstanding commitment and contribution from every member of our team."
Earlier this year Sainsbury's reported its clothing division hit a GBP1bn milestone, after full-year sales grew more than 3.1% versus the same period two years ago, and 12.7% versus last year.