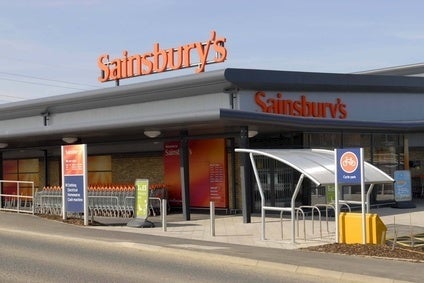 In its third-quarter trading statement for the 16 weeks to 8 January, Sainsbury's said general merchandise and clothing sales were down year-on-year reflecting an "exceptional performance" last year, limited availability in key product areas, and its focus on profitable sales, including reduced promotional activity.
For the 16-week period, sales at the Tu clothing division were down by 2.7% on last year and by 1.7% on a two-year comparative.
For the Christmas period, which comprises the six weeks to 8 January, sales were up 2% on last year and by 11.6% on a two-year basis. Excluding Boxing Day, sales increased by 2.9% and 12.9%, respectively.
Full-price clothing sales were up 38% versus two years ago as the supermarket retailer reduced markdowns and promotions. Particular highlights this year were Christmas jumpers and matching family pyjamas.
Sainsbury's added general merchandise and clothing profits are in line with expectations, reflecting stronger gross margins and operating cost transformation
Sainsbury's named former managing director of John Lewis, Paula Nickolds, as general merchandise and clothing commercial director in May last year.
Nickolds assumed responsibility for the commercial success of Sainsbury's GBP7.8bn general merchandise and clothing business, which includes Sainsbury's general merchandise, Argos, Habitat and Tu clothing.