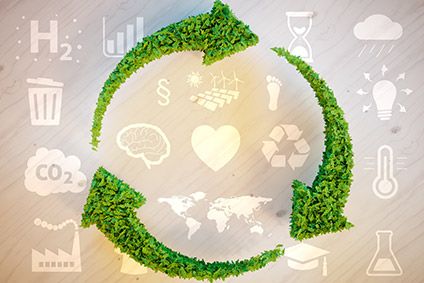 The fashion industry needs to embrace and accelerate technological innovation in the field of sustainability to future-proof the industry, with US$20-$30bn in annual financing required, a new study has found.
In a report published by Dutch sustainability initiative Fashion for Good (FFG) and Boston Consulting Group (BCG), 'Financing the Transformation in the Fashion Industry: Unlocking Investment to Scale Innovation' found that innovations emerging in the fashion industry in response to sustainability pressures present "unprecedented" investment opportunities.
Yet the report questions how the industry will transform to achieve a sustainable operating model. It says a step change requires disruptive innovation in the form of new materials, processes, technologies, and business models.
"While the first steps have been taken, fashion needs to embrace and accelerate innovation to future-proof the industry," said Sebastian Boger, a BCG managing director and partner. "Doing so opens up major untapped returns for those who can capitalise on the upcoming technological disruption."
The report states that while the fashion industry has "historically engaged in a cost-driven race to the bottom", giving little attention to radical new technologies, a "perfect storm of innovation and opportunity is now forming". Those investors and companies that can capitalise on sustainability and impact-driven innovation will transform the industry, it adds.
The study calculates that transitioning toward sustainability yields a US$20bn to $30bn financing opportunity per year to develop and scale disruptive innovations. The latter case requires innovation to emerge at a faster pace before 2030, which in turn calls for investments to increase by a factor of three or more over their current levels.
Yet it seems only a fraction of all available capital has been invested in fashion and textile technology, leaving many innovators stuck in a financing gap that hinders their ability to develop and scale their innovations. In fashion, nearly half of the $20bn to $30bn annual financing opportunity lies at the beginning and the end of the value chain, where raw materials and end-of-use solutions have the highest impact potential.
"With its $2 trillion market size, the fashion industry offers major untapped opportunities for investors and companies," the report notes. "But to bring the necessary solutions to scale, all players—fashion brands, supply chain partners, investors, and others—need to step up to accelerate innovation. The clock is ticking for the industry to advance, and companies and investors that act boldly and rapidly will lead the transformation and ultimately win."