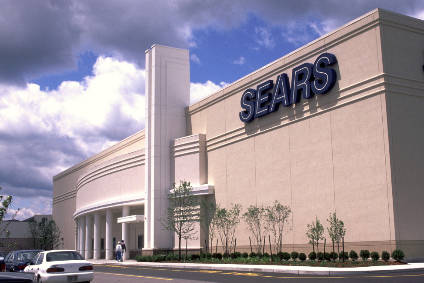 Edward Lampert, chairman of Sears Holdings, has emerged as the winning bidder of a bankruptcy auction for the troubled department store retailer, after raising his takeover offer to US$5.2bn.
In a statement, Sears said subject to Bankruptcy Court approval, Lampert's investment firm ESL Investments Inc will acquire substantially all of the company's assets on a going-concern basis.
The hearing to approve the sale is currently scheduled for 1 February, while provided the closing conditions are satisfied, the transaction is expected to close on or about 8 February.
"We are pleased to have reached a deal that would provide a path for Sears to emerge from the Chapter 11 process," Sears' Restructuring Committee said. "Importantly, the consummation of the transaction would preserve employment for tens of thousands of associates, as well as the relationships with many vendors and suppliers who provide Sears with goods and services."
Meanwhile, a spokesperson for ESL Investments said the firm has been steadfast in its commitment to Sears because it believes its emergence from Chapter 11 as a going concern is the best path for the company, its associates and the many communities touched by Sears and Kmart stores."
The firm added that subject to its approval by the Court, its going concern proposal will fund certain severance costs incurred by Sears during bankruptcy and reinstate severance benefits for eligible employees in a new company. In addition, it will honor commitments to "loyal customers" who purchased products with extended warranties and support "affected vendors", who will retain a valuable source of revenue.
"At every stage in this process, ESL has worked tirelessly to help Sears re-emerge from bankruptcy, including by enhancing our offer several times, because we believe Sears has a future as a profitable company that can succeed in today's competitive retail landscape.
"We have been fortunate to have the support of our financial partners, as well as that of many associates, vendors and Shop Your Way members, and we thank them for helping to save Sears and Kmart. We now look forward to concluding the bankruptcy process as soon as possible and doing the hard work of putting this iconic American retailer on a path to sustainable success."
Lampert's successful bid, which was above the $5bn reported last week, follows a previous offer of $4.4bn that Sears rejected.
However, while the deal is understood to mean about 400 stores will remain open, one analyst warns Sears is still a "broken business that is surrounded by gloom."
Neil Saunders, managing director of GlobalData Retail, notes while there is no doubt that a shrunken Sears will be more viable than the larger entity which struggled to turn a profit, GlobalData remains extremely pessimistic about the chain's future.
"Sears exits this process with almost as many problems as it had when it entered bankruptcy protection."
"In our view, Sears exits this process with almost as many problems as it had when it entered bankruptcy protection. In essence, its hand has not changed and the cards it holds are not winning ones," he says.
The first major concern is that Sears needs to create a compelling proposition for consumers in order to survive. Given the long-term erosion of the brand and the severe underinvestment in store assets, this will be a very tall order, Saunders explains.
"A smaller business may make some of this change easier to engineer, but it is something that will take years to accomplish and it has to be done against the backdrop of a highly competitive retail market."
Saunders' second concern, meanwhile, is that Lampert has an "extremely poor" track record of creating positive change at Sears.
"While his ability to keep the chain alive is praiseworthy, his retailing skills leave a lot to be desired. If Sears is to survive then it will require an enormous mindset change in terms of the way the business is run. We just cannot see this coming about.
"It is still a broken business that is surrounded by gloom. The path it takes from here is now very much down to Eddie Lampert."